Are you looking for the best video production services to help you with your music, album promotion, advertisement, marketing, event, website, and others? If, you're worried about how to get started, don't be.
Plunex Production is based in Dehradun. Our company offers best-in-industry music video production and post-production services to artists and clients, from start-ups to enterprises. Our team of specialists can also be hired to produce various types of videos, whether you want to make music videos, lyrical videos, live show performance videos, brand advertising videos, commercial videos, or any other types of videos. We have got immense exposure while working with some brands and artists who appreciate our work. We work with artists and clients to create music videos using a plethora of production styles and tools that highlight your artistic persona.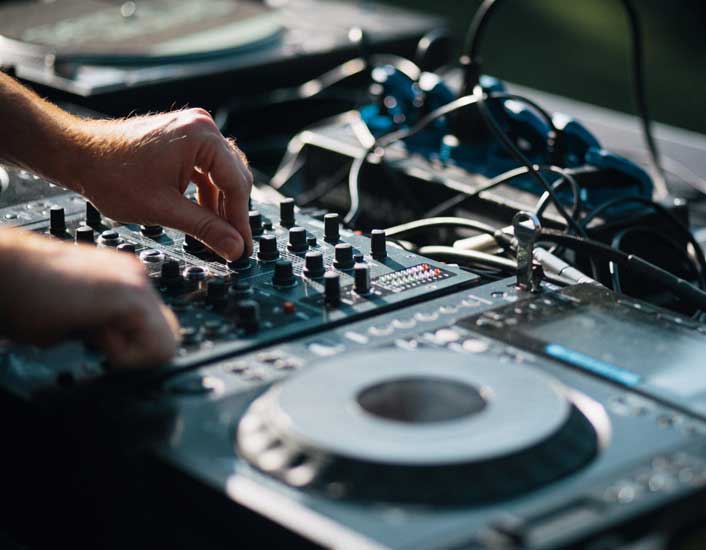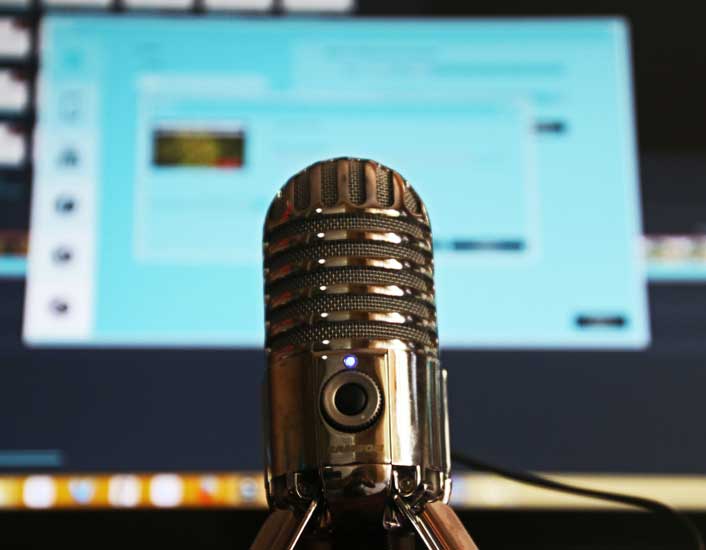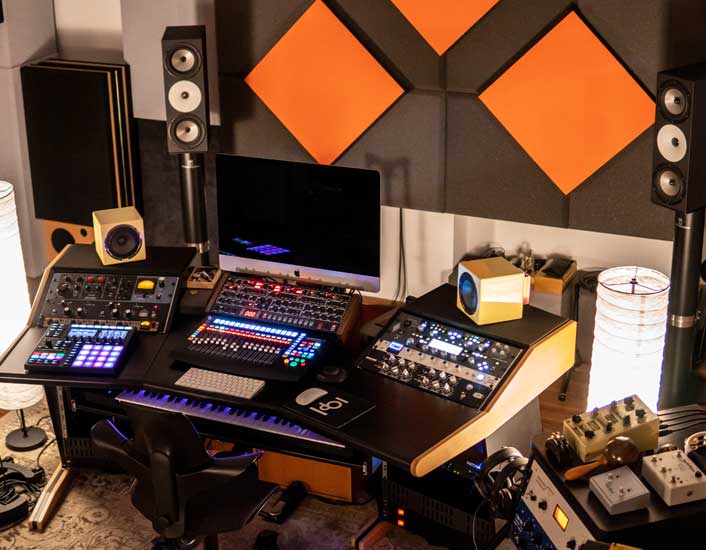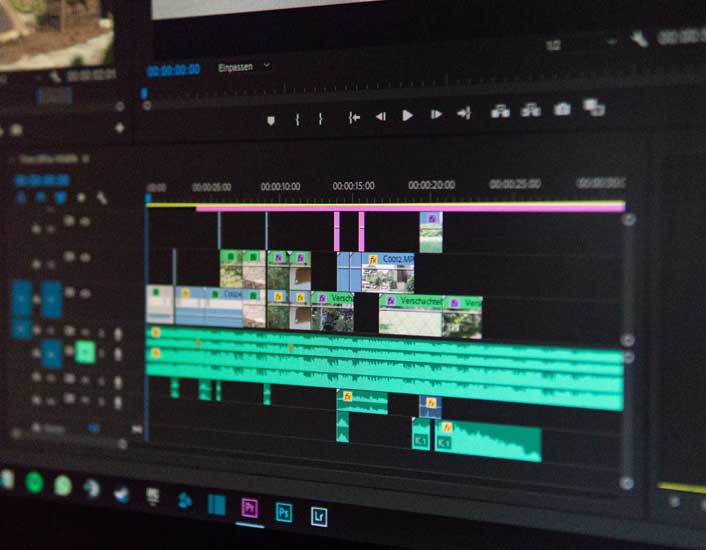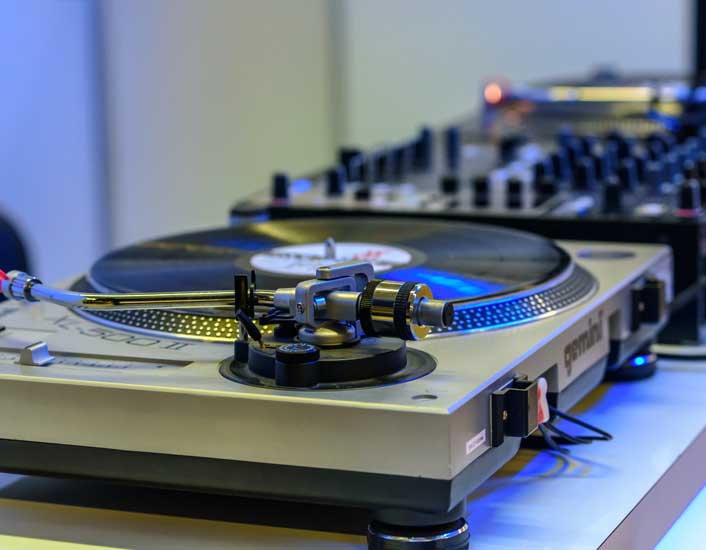 Your Music, Our Vision
Music needs creativity and artists' hard work and put in a lot of time, effort, and money for their music videos so Plunex Production is acting as a one-stop-shop. It begins from finalizing the song with editing and mixing then picking the best locations to hire a cinematographer to record a video of the song. It is seemingly just unimaginable amount of artwork that needs to be artistically brought together in a 4 to 10 minutes video piece. This is where Plunex Production steps in right before all artists, cinematographers, and directors to aid in the creation. Our music video editing service brings your footage together, syncs it up with audio, applies audio and video effects amazingly, grades colors of the footage beautifully, uses music video worth transitions to give a final edit that noticeably justifies your music/song. Editing your music video is followed by the post-production process, which gives a finishing touch to the video before its release.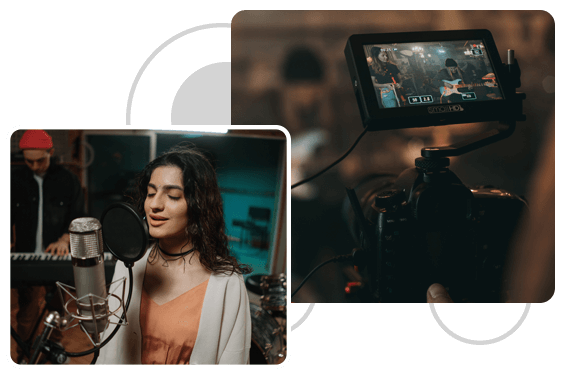 Genres, Concept, and Expertise
At Plunex Studio, we are not limited to specializing in just one type of genre in music. We have a lot of experience with different genres of artists. We work with artists whose musical genres include pop, hip hop, rock, jazz, soul, electronic, indie, classical, devotional, and more so, we know the all tastes in music and what can be an ideal film shoot according to the type of music. With our team's expertise and a compelling concept, making music videos for artists has never been as amazing as with the rest.
Maximizing Your Music Videos with Potential and Professional Editing Skills
Music videos are not merely a piece of entertainment. They also serve as the creative and marketing tool for an artist/musician. Through music videos, artists and musicians convey creative expressions with emotions and messages while also drawing the attention of the audience and encouraging them to connect with the artist. A good music video has the potential of creating unlimited memorable visual experiences and it creates a great impact on the mind of the audience so there is a greater chance to contribute to a song's promotion, success, and of course conversions in sales. So, creating a perfect music video really counts out there!
Our team of expert editors at Plunex Studio is able to comprehend the nuances of filming and make even a simple music video rise above the ordinary. To achieve this, our proficient team puts their skills to the test. Our experts have immense knowledge of editing techniques, such as, adding special effects, looping, merging, color grading, adding transitions, sound, etc., with implementing distinct tuning, like hand-made doodles that come to life via animation in a music video. Get in touch with us today to film your videos with an eye-catching effects and explore the ways to take your music videos to the next level of awesomeness!
A Video Can Add Value to Your Music!
At Plunex, We have a lot of experience in filming and editing the videos in the unique way you would like to be transformed into something creative and professional. Plunex Studio is committed to providing High Definition (HD) cinematic and professional video editing services. We can also edit high-quality music videos, including rap, R&B, hip hop, folks, and other music videos for artists and our clients. Our team of music video editors at Plunex Studio is dedicated to satisfying you with the output which is appreciated by post-production. All that we require from you is the footage, your selection of songs, and the estimated length for the music video if any. Whether you want to make a 3-minute music video or more than that length, you can simply outsource it all to us and we'll create it for you the way you had imagined which will hopefully hit the numbers on the track list. We can also help you create a favorable story that visually represents your song. We not only ensure faster turnarounds, but our team also puts in their effort until you are fully satisfied with the project.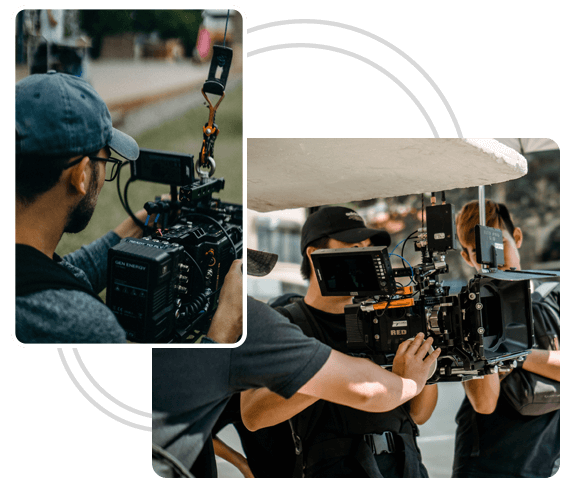 Create Bigger Impressions and Win the Hearts of Your Audience
Explore the power of music video editing and production to create greater impressions among your audiences, online or offline. When it comes to creating music videos that could create an opportunity for you to win your audiences' hearts and leaves an impact in their minds for a long time, proper editing and post-production make all the difference. Threading together footage and adding your song to it may just not be enough to impress your audiences. It needs an eye-capturing background, and artist expressions as well as powerful video editing, which is an essential ingredient in every successful music video. And, that's exactly what we, at Plunex Studio, put in when working with artists and clients. Over the years, we have worked with several artists and musicians, and we have everything it takes to create music videos that are entertaining, engaging, and memorable. Our team of professional video editors performs their tasks efficiently and with great care. Such tasks include re-arranging, merging, color grading, looping, transitions, sound, special effects, and so forth. These professionals also ensure the final cuts align with your artistic vision and goals.
Want to give your music videos the touch of professional editing? Contact us today!
Take Your Music Videos to The Next Level
The objective of creating a music video is to complement both the music and the vision of the artist/musician while ensuring all the essential editing strikes the right chord with the audience. This can be achieved when you're in the deft hands of professionals who can help your music video get the right qualities that would please your fans, even boost your popularity and bring in the eyes of major sound artists, musicians, and record labels. At Plunex Studio, our team has been working with various artists and musicians for several years. The team also understands all the requirements and challenges when producing captivating music videos that stay in the minds of the audience for a long time. You can take your music videos to the next level with our expert video-creating techniques and special effects, multi-song mixes, looping, etc., to deliver a perfectly impressive final release.
For more information about our music video production services, give us a call right away!
OUR SERVICES
PREPRODUCTION
Before creating any music video, careful planning, script, casting, location, equipment, evaluating the video's concept, etc. play a key role in the process. We make all this easier for artists. Our team can create a solid foundation upon which to build your message to the audience through your song. This also involves having different video production services, like creativity and details. So, you don't need to take stress about all the technical and scripting processes. Having a well-thought-out concept with a script can help understand the story better. The details involve how to turn the ideas into a polished music video.
VIDEO EDITING
A well-edited video clip can significantly make all the difference when it comes to achieving popularity, connecting with your fans, and impressing your record label. Our music video production team have all type of updated tools and software for editing including advanced visuals and sound effects, color grading, fancy transitions, gorgeous title effects, shake removal, cutting and adding music in the right timing, audio sync, and much more. We can provide video files in AVI, MP4, MOV, WEBM and more, ready to be uploaded to YouTube, Facebook, Vimeo and many other online streaming platforms.
VIDEO PRODUCTION
Video production involves the actual video shoot for your song. This is definitely not a one-man job, therefore, a lot of highly-skilled professionals are required to team up in the process. We work with camera operators, photographers, audio engineers, make-up artists, production assistants, and so on, to create professional music videos. Using the latest technologies and creative insights, our team of professionals put in their best efforts when working on your projects. Don't even bother about the scripts we have a team of creative writers. The results are remarkably satisfying.
POST PRODUCTION
After shooting your video there is a need to bring together the footage to arrange and make it a final cut for the outcome of the soul of the video. At Plunex Studio, our professionals help you with post-production for your music videos to make them look presentable and eye-catching. The services include file management, video editing, motion graphics or animation, recording voice-overs or voice acting, music mastering, color grading, and delivering your music video files. If you want to get creative visualization of your music video, we'll help you to create a story that visually represents your song.
Contact Us
Get in touch with us today to start your next music video production project with our highly-skilled professionals at Plunex Studio.
You can reach us via phone at +91 8006777254 . We are also available on our social media channels.