We create amazing background scores/music for all your audio, video, and entertainment projects…
A background score is a part of the music designed for the story's emotions and feelings that can be heard in the background of the scene and enhance the entire aura to the next level with the sound created. A soundtrack could be utilized to create a gloomy or light ambiance, as well as a dramatization or realization of a character. Plunex is one of the leading providers of background score services in Dehradun. We have been providing top-quality services to our clients in the field of music and sound design. Plunex has a team of highly skilled and experienced sound designers who have worked on a variety of projects ranging from movies, TV shows or web series, podcast recordings, social media content, advertisements, brands or product promotions, video games, and more. In addition, our professionals at Plunex Studio create authentic background music that can be played at shopping malls, spas, hotel lobbies, restaurants, coffee shops, and several other places. We work with all types of music genres that will surely brighten any ambiance and mood of the listeners.
The world of music has changed with the change in taste of the young generation. We are actively committed to giving high-quality background score music services to artists and clients all over India as one of the leading studios in the music, art, and entertainment sector. The team at Plunex is dedicated to providing the best possible service to its clients and strives to create unique and innovative soundtracks that enhance the overall experience of the project. We deal with all of the new trends and other issues that arise. Our professionals check all the quality parameters associated with this service and perform the tasks in the best possible manner. Also, we offer our services as per the requirements of our clients and at the most affordable price.
If you're looking for getting the best background score/music composition services for your projects, Plunex background score studio has all the skills, tools, facilities, and team that can help enrich your purpose.
Get in touch with us for inquiries, bookings, hiring audio professionals, background score composer services, etc. Call us at [+91 8006777253 | +91 8006777254] or e-mail us at [contact@plunex.in].
Hire Professional Background Score Composers at Plunex Studio
At Plunex, we focus on providing artists and clients with professional background score services to make an impact on the emotions and feelings of the story. Plunex has a team of experienced and talented composers who can create the perfect background score for your project. They will work with you to understand your vision and ensure that the final result meets your expectations. Then, they will compose a custom score that fits your needs perfectly. We help artists/singers/musicians define their skills and ability to get a successful carrier in the entertainment industry and manage all the businesses that come with entering the music industry. Within a short period, we have gotten the top position to become one of the best music studios in Dehradun.
Our professional background score/music composition services include, but are not limited to the following:
High-Quality Unique Background Score/Music

Varied Styles & Genres

Intro & Outro Music

Instrumental Music recording

& Composition, Vocals & Stems

Standard & Custom Duration Music

Commercial & Non-Commercial Use

Suitable For Any Entertainment Project or Business

Music Arrangement

Sound Engineering

Audio/

Music Mixing & Editing

Music Post Production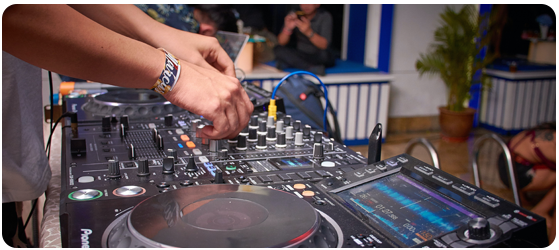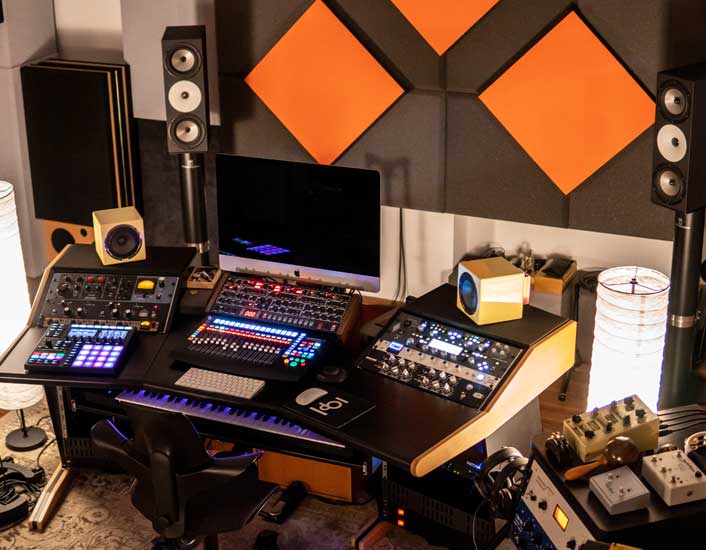 Over the last years, we have created numerous audio compositions of varying genres for our clients and artists, as well as for our home production as well. In addition to composing original scores, Plunex can create licensed popular song covers. You can check out the videos on the social media platform Youtube. All our musical compositions and covers are wholeheartedly appreciated and given a thumbs-up by our audiences throughout India. We have composed to entertain all types of music lovers from distinguishing generations.
If you need background score music composed, recorded, mixed, and mastered by professional sound engineers for your next project, be sure to check out Plunex Studio. You won't be disappointed! Book your project with us today!  You can reach us on our phone [+91 8006777253 | +91 8006777254] and e-mail [contact@plunex.in], as well as on our social media platforms.
Why Choose Plunex Background Score Services?
Background score is not just the music but it plays a very important role in every video to stir emotion and the different mood types like funny, suspense, sad moments, mystery, etc. Plunex Studio is our in-house pro studio that offers both aspiring and professional artists and musicians the needed facilities, equipment, and a team of experts to help create, mix, and master songs/music of any genre and make them ready for release. We have a state-of-the-art recording studio equipped with the latest technology. This allows us to provide the highest-quality recordings possible. In addition, our studio provides the right team of professionals, sound engineers, and managers to assist you throughout your recording sessions, and put your ideas to make you satisfied that you are at moving in the right direction with the right studio. Plunex recording studio is a premiere audio recording studio that worked with some famous artists and also serves the post-production facility in Dehradun as well as other cities. Our team at Plunex Studio is very flexible in customizing the efforts required to be put into action. As your virtually extended team, we pay close attention to all the set-up which is assigned to the subordinates. We aim to create high-quality music compositions that are pleasing to the ears with all styles of music to cover each age group and choices whether it is classical or remix. If you are a ready-to-go band, making demos, looking to produce a finished single song or an entire album, or you are a singer/songwriter who wants ideas, we can help you compose, record, mix, dub, master, and stream right here at our studio. Plunex provides a service with an affordable price and value for money music composition service where you can focus on creating great music in a comfortable environment. And, of course, at the end of your time with us, you will leave with a superb quality composition and recording of all your songs/music for your listeners around the world.
How Our Background Score Composition & Production Studio Works
The background score is one of the most important aspects of your film or video project. We have a team of experienced composers and producers who work together to create unique and effective background score music for your project. At Plunex, we offer background score/music composition and production services at an affordable price, which includes working with a team of professional sound engineers and producers. Our studio is equipped with the latest technology and software, and also, our team has access to a large library of sound effects and music. We also offer our services to artists who already have their music compositions but find it challenging to complete the song or project. Sometimes, a fresh ear and some additional production are all that's required to push your song/music to completion. Plunex Studio does its best! Our numerous services include programming, arranging, beat making, music composing, recording vocals, and live instruments played, if needed, as well as all the technical experience to obtain all the sounds and production needed to take a song/music from its initial idea to finish. Plunex also conducts a group analysis to find out the preferences of your target audience to reach.
OUR SERVICES
BACKGROUND SCORE COMPOSITION
At Plunex, we have a team of experienced composers who can create custom background scores for your project. Whether you need such music for branding your business, advertising products, film teaser, or climax scenes in films, or you want to add an intro and outro piece to your social media content, we've got you covered! We create the right background score that can help to set the tone and atmosphere of your project. Because the background score enhances the storytelling and fills with the emotions of different situations of the story scene.
SKILLED & PASSIONATE PROFESSIONALS
At Plunex, we have a team of skilled and passionate professionals who are dedicated to providing their creativity to create perfect background scores for our clients. These professional music composers can add good vibes to set the right mood, with the music trends. Our professional creators produce background scores that can fit well on many genres of videos that our clients may require for their projects. Our professionals have good knowledge of the theme so that they can classify easily the mood of the scene. We have a wide range of experience in this field and We use the latest technology and equipment to produce high-quality scores. They ensure the creation of a sound palette so that music and image complement each other.
MUSIC PRODUCTION
We believe that music has the power to touch people's hearts and minds, and we're dedicated to creating beautiful and impactful soundtracks that will leave a lasting impression. At Plunex Studio, We have a team of experienced and talented composers, producers, and engineers who are passionate about creating great music. Whether you need an original score for your film or game, or you're looking for someone to create a custom soundscape for your business, we can help. Further, we provide superb studio facilities and recording software on the location. We also offer an array of online services such as vocal tuning, sound designing, mixing, mastering, and music production. Plunex, act as a one-stop-shop that gave all the facilities and services at the same place for the entertainment industry including music, filming, and photography under one roof.
Our Mission
Our mission is to help our clients create the best possible production by providing them with high-quality background score services. We are committed to providing the highest level of customer service and satisfaction.
Our Vision
We believe that music is an essential element of any production, and our vision is to create original and innovative music to enhance our clients' projects and help them to connect with the audience on a deeper level.
Background Score/Music Composition Service Bookings, Packages, and Pricing
At Plunex, we're always happy to work with you to create a custom solution that meets your specific needs. Our team of experienced composers can handle any type of project, big or small. Tell us about your project preferences and requirements so that we can cater to you better. Our packages for rendering professional background score/music composition services are offered at reasonable rates and are affordable to everyone. Contact us and avail your bookings today!
Contact Us
For inquiries, bookings, hiring music composers, musicians, singers, bands, or sound professionals, and feedback, get in touch with us at [+91 8006777253 | +91 8006777254] or e-mail us at [contact@plunex.in]. We can also be reached on our social media channels such as Youtube, Instagram, Twitter, etc.