Often, choosing the best audio recording studio for your music/songs can become quite overwhelming. With all the hype and misinformation floating around out there, your choices could range from seeking small home studios to large pro studios, where each one claims to be the perfect studio for you. Then, what would be the most ideal route for you that you seek in your singing/musical career? This is where Plunex Production comes in. Plunex is the top audio recording studio in Dehradun, Uttrakhand. Having the right team of professionals, sound engineers, and managers to assist you throughout your recording sessions, you'll immediately realize that you're in the right place. Plunex recording studio is a premiere audio recording studio and post-production facility in Dehradun. We aim to create high-quality audio recordings that are sympathetic to all styles of music and at any level of development. 
We offer a wide range of audio recording services including voice-over recordings, music production, sound design, music editing and mixing, music mastering, post-production, and many others. We work closely with our clients to understand their requirements and deliver the best solutions. We use the latest technologies to ensure that we produce the highest quality audio content. Our studio uses top-notch equipment to ensure that we deliver the best possible results. We use a variety of microphones, headphones, mixers, speakers, and other tools to create the perfect audio experience for our clients. We also have a team of experienced engineers who can help you choose the right equipment for your project. Plunex provides an affordable, value-for-money recording service where you can focus on creating great music in a comfortable environment. And, of course, at the end of your time with us, you will leave with a superb-quality recording of all your songs.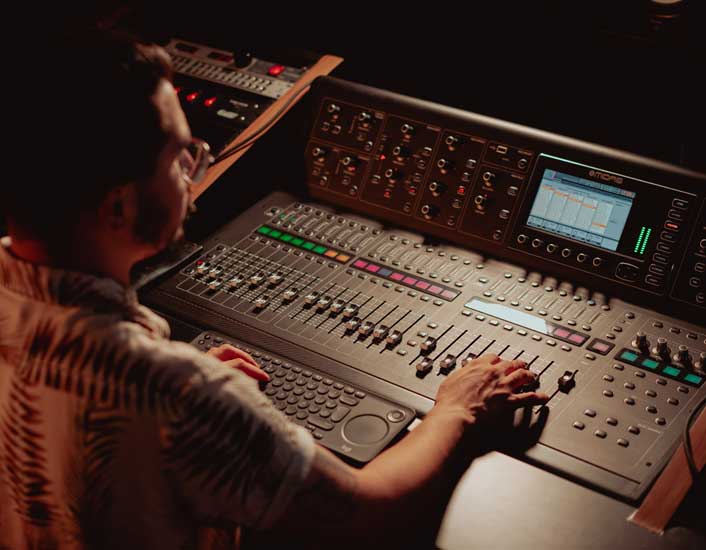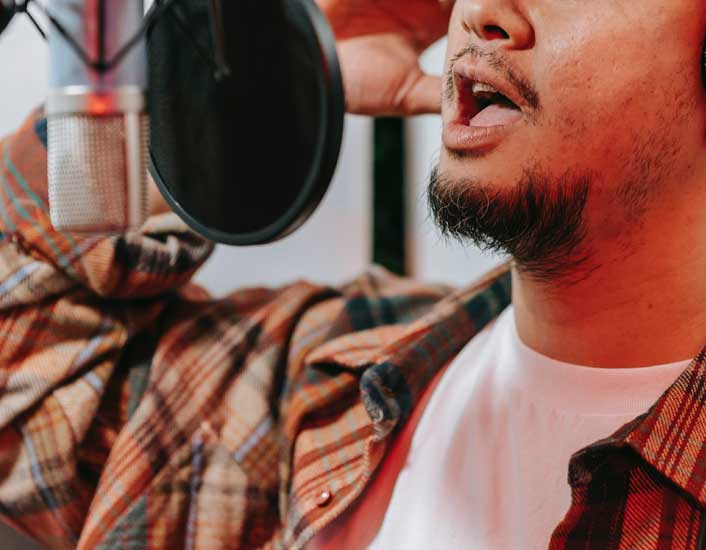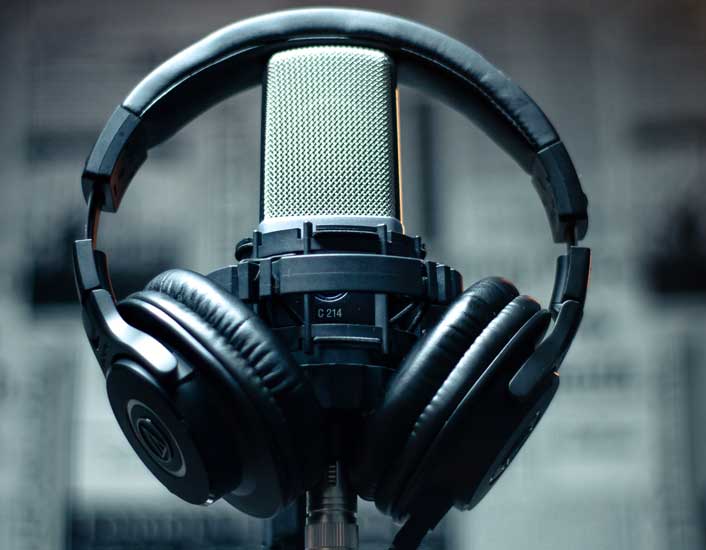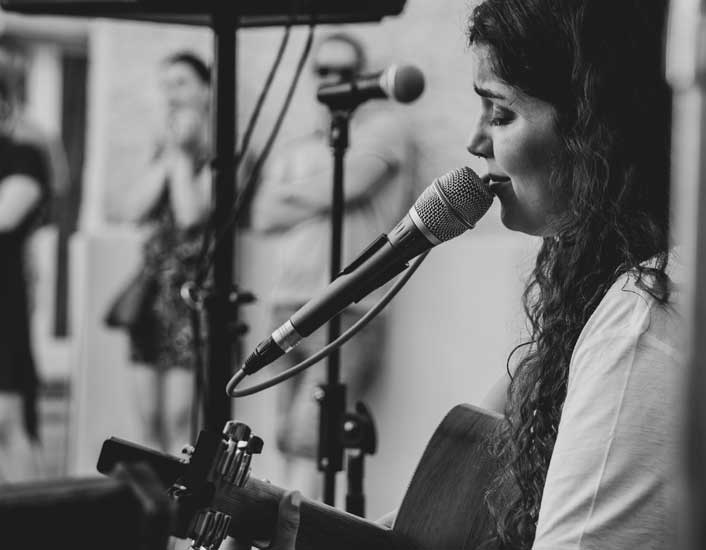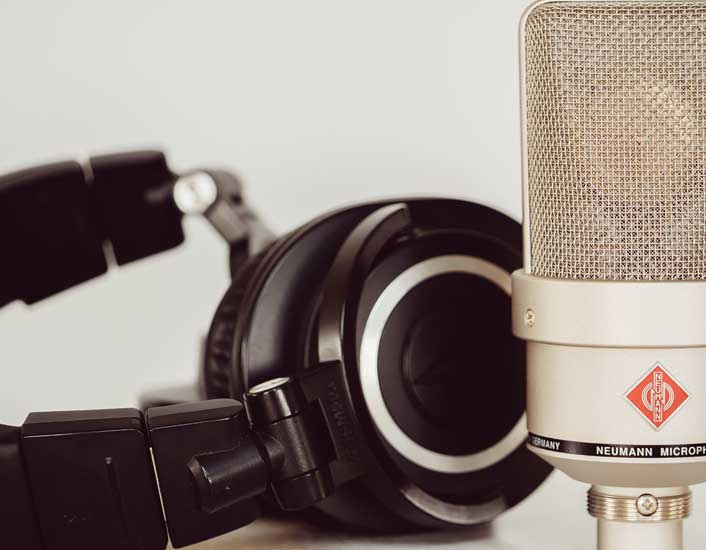 Audio Recording
If you are an emerging and talented singer trying to find a professional audio recording studio for your projects in the Dehradun location, then you should try our Plunex Studio. Plunex is the best recording studio in Dehradun, Uttarakhand. The studio provides professional audio recording services to musicians, bands, and artists. We provide high-quality equipment and state-of-the-art technology to ensure that our clients get the best possible results. We also help singers to record and autotune their songs with our quality musical equipment. We are also capable of composing music for all kinds of singers, whether independent musicians, live music bands, or live orchestra bands. We've already composed a few songs for television and commercials as well, and we strive to help new artists to make cover songs of their own.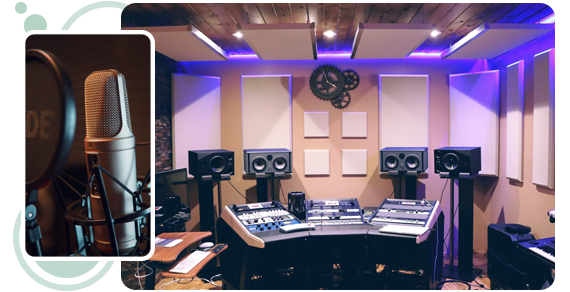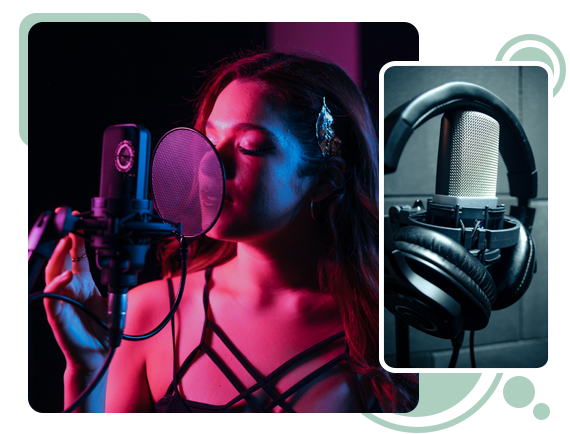 We are located at Doon I.T. Park, Sahastradhara Road, in the city of Dehradun. Our team of musicians, composers, and sound engineers are specialized in the Art of Sound. Plunex Studio provides the best-in-industry services for the following:
Recording Audio & Studio

Sound Trap Studio

Jazz Ensemble Concerts

Operas

Musical Theatre Performances

Recitals
Our team comprises highly skilled sound engineers who believe in processing creative sound is a very critical aspect in the fields of music and film production. In addition, Our team has several years of experience, and also they are very creative people to work with. They always keep their minds focused and put their creativity to work.
At Plunex Studio, our more experienced sound engineers do a better job and even faster than less experienced ones. Our engineers have great knowledge of sound and they believe to create fresh and innovative music for artists/singers. So, if you're looking for a sound engineer with the most experience working on the kind of product you will be recording, such as a song demo, radio ad, release music album, etc. we have the best and high-quality equipment at our studio to produces accurate sounds that are as good as the engineers put in their effort and skills to make the music sound pleasant to the ears.
Special Features of Our Soundtrap Studio
Here's a quick view of some features that are provided at our Plunex recording studio:
Contact Plunex Audio Recording Studio
We offer competitive pricing for all our services. We believe in offering excellent value for money and strive to keep our rates low while maintaining high standards. We offer free consultations and demos before starting any project. Contact us today if you have any queries or need help with audio recording.
 Give us a call at +91 8006777254 or you can email us at our official email Id contact@plunex.in.