Ad filmmaking is a remarkable tool that not only captivates audiences but also leaves an indelible impression and forges meaningful connections. Ad filmmaking and film advertising play a pivotal role in creating a lasting impression for brands. In today's dynamic and fiercely competitive landscape, brands choose TV and digital films to stay ahead in the game. By harnessing the power of visual storytelling, effectively conveying brand identity and values, reaching target audiences through digital platforms, and leveraging the viral potential of shareable content, ad films have the ability to elevate brands to new heights. With our extensive experience of over 9 years in creating impactful ad films for numerous brands, we have a proven track record of driving growth and success. Reach out to us today and let us help your brand shine through the power of ad filmmaking.
Plunex is an eminent ad film production house in Dehradun that represents your company or product in a thoughtful, imaginative, and convincing manner. We offer high-quality services such as scriptwriting, storyboarding, and production for all kinds of ad films. We also provide an in-house post-production team that offers editing, sound design, color grading, and VFX services. Our team of professionals keeps things in mind before introducing the product to the market which includes, the company's core values for their customers, demand, and supply rate, target audience, and work ethics. We are one of the best video production companies for advertisements, film-making, music videos as well as music composition, and several more related content creations in Dehradun.
Promotions, Ads Video Production. We Do It Best!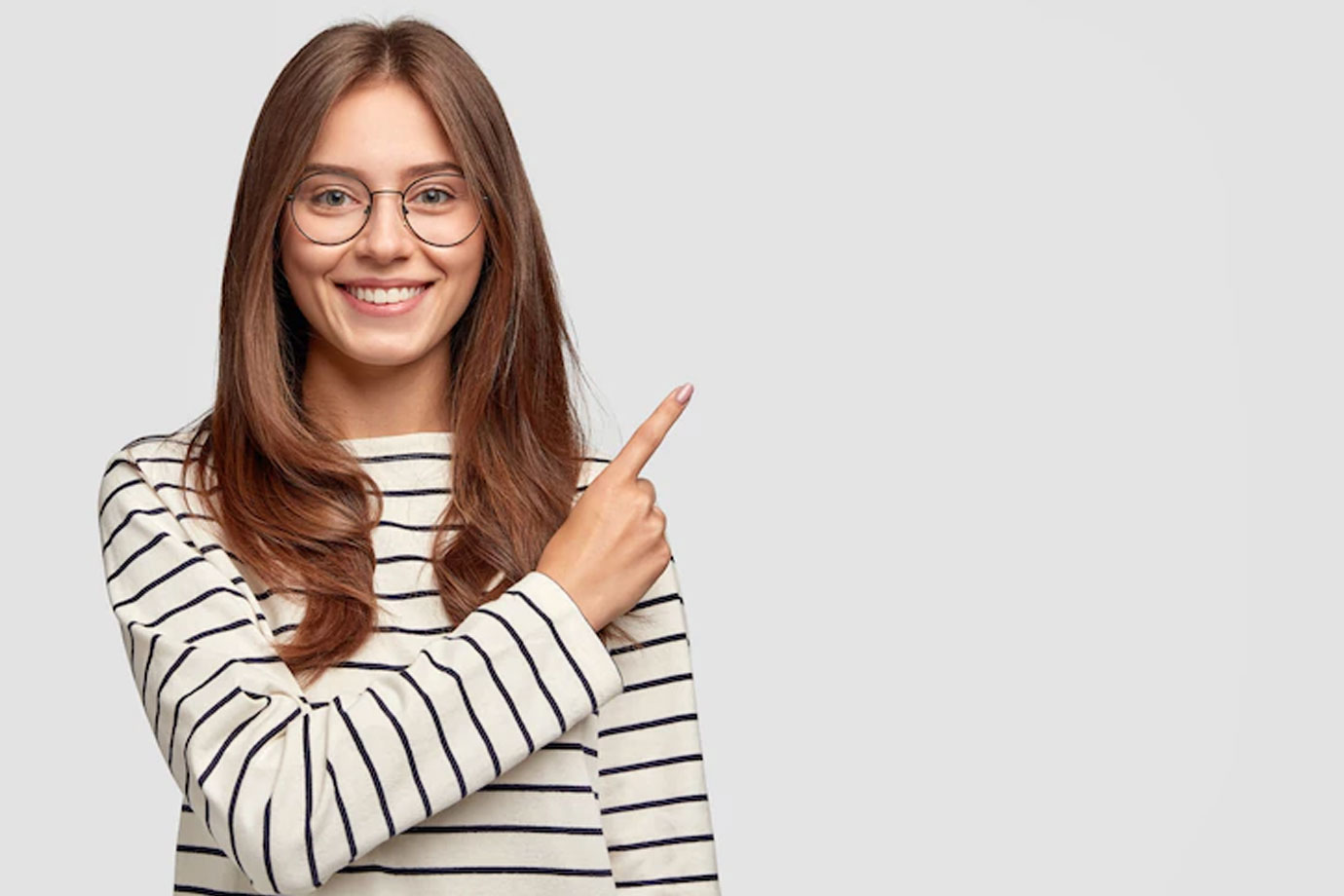 We are one of the best ad film agencies in Dehradun, Uttarakhand. At plunex, we produce and market attention-grabbing, brand-boosting photographs and videos that will connect, convince and convert curious viewers into loyal customers and casual browsers to committed buyers. It makes us one of the most popular ad filmmakers in Dehradun. From casting to scriptwriting, from cinematography to visual effects, plunex production leaves no room for errors. Whatever your product is, we can create professional, quality advertisement films. That is within a limited budget. We create high-quality ads of length as requested by our clients.
TV Commercials

Social Media Ads

Brand Promotions

Service Promotions

Movie Teasers and Spoilers

Other Media-related Commercials

Impressive Video Quality
Plunex is truly the best ad film production company, offering a wide range of services and mesmerizing productions. With our innovative approach and unparalleled commitment, we have set a benchmark in the industry. Our team of talented individuals works tirelessly, ensuring that every project is on time.  When it comes to delivering perfection on screen our professionals are best. With cutting-edge technology and state-of-the-art equipment at their disposal, we bring dreams to life on the silver screen like no other production company can. These are a few reasons clients love working with us for their advertisement film production projects. From pre-production to post-production,  every aspect of our services is filled with professionals and artistic brilliance. We make sure to create powerful stories and entertain audiences shine through in all their films. We can create your ad film at the lowest cost. 
How Plunex Makes Creative and Quality Ad Video
In this modern era, Creating a brand is not hard but maintaining its value is more important. A brand's name is essential for your customers. Plunex understands the importance of the brand and creates an advertising film so relatable to customers and gives full detail about your product. As a music video production company, we produce all kinds of videos, from film-making for theatre or television to producing videos for ad campaigns, broadcast distribution, etc. Our professional ad filmmakers know how to build trust with the audience.
Being a film-making production company, we put in great effort and skills in the process of producing video content for cinema, television, social media, corporate promotions, advertisements integrated with music composition and sound design with all other media-related fields, and more.  Our team uses innovative techniques and creativity to make ad films work as a communication factor for your product which is valuable. We always try to deliver clean and sharp messages to the audience. Our team focuses on every procedure to increase growth and brand awareness.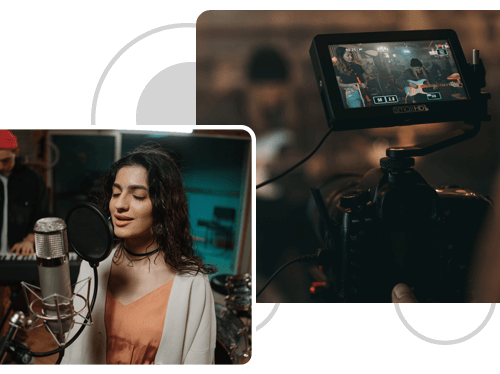 Develop Ad Content
Our Ad production company has an in-depth focus on producing quality video content for different types of advertisements. Each video may also vary depending on the requirement of clients, however, nowadays trends in social media make video content that can be shared among audiences and keep them engaged because most people spend their time on social media so there is a chance of maximum reach. Developing such video content for ads can mean maximum reach quickly. In a general sense, this would also mean formulating creative and innovative ideas around a concept for the required ad and assembling a team of professionals to produce the video content for such advertisements.
Scripting
Our team puts a lot of focus on scripting and script writing for the required ad video. Our company, Plunex, also works with a team of writers who writes scripts for top brand production companies. Plunex has an experienced, creative, and dedicated scripting team. As we know, the script is the key to successful and trending videos and audio. A good script can engage your audience. Better scripting means better delivery of message which help in conversion and engagement with your targeted audience. If the script is not better, the audience will scroll to the next video. Having a well-prepared script for your advertisement video is key to making them interesting and delivering the right message to viewers.
Hiring
Plunex is the best Ad Film Production company in Dehradun. Our company can also take care of constructing the ad film's crew list. We and our team put together the whole project so that we can do the hiring of the required crew members and everything else needed throughout the ad shoot. Our film-maker within the video production industry, typically also plays the part of the director. We can also help our clients to select ideal locations for their ad shoot, hire musicians & singers, actors, models, and sound mixers, and all in all carry out most aspects of the ad film production, as well. As one of the industry's best filmmakers, we possess creative thinking, and problem-solving skills, knowledge of lighting techniques for use in films, work on performance and style, and resilience. Our advertising music video production company usually can also handle the same amount of work that a mainstream film director does. As such, the jobs can involve many similar responsibilities, however, when it comes to an advertising video shoot, it's on an essential scale for any business.
Planning & Logistics
For a well-planned ad video shoot, a lot of creativity, managing, planning, and availability of logistics are needed to smooth running and quality production of ad videos. Our production company bears all the responsibility on their shoulder when it comes to planning a perfect ad video shoot for our clients. Our production company also coordinates with the complementary organizations and administrations to arrange schedules with crew, companies, and if necessary, local authorities. When dealing with actually producing an advertising film/video, the requirement for logistics can go beyond coordinating a three-point lighting setup. Our production company, Plunex, can help make arrangements for how to send, carry, and manage the dispatch of all the equipment during the advertising filming. Having detailed pre-production can help ensure that the final advertisement videos easily reflect the high production value of our client's business projects.
Casting
Finally, there's casting, which represents another important element of pre-production, and is also handled by our ad film production company in Dehradun. Casting is one of the most decisive parts of the ad-making process because performance can crucially impact how the audience and reviews are received. Plunex studio professionals know very well choosing the perfect casting for ad videos. Casting is finalized according to your ad model or ad category. The type of ad which you want to make us choose the person according to the ad script so the better casting will be selected in the Plunex for better ad combination. At Plunex, we work with several entertainment agencies for hiring performing actors, models, etc. depending on the ad projects. some of our projects reflect our work of selecting the right talents for the video shooting in which some of them are on air.
OUR SERVICES
Give your business the tools to grow with our state-of-the-art advertising filmmaking services from Plunex ad film production company. With our competitive and one of the best advertising video production services, along with custom strategies and a dedicated team of professionals, we can help you to improve your brand awareness, sales, revenue, and much more for your business.

We have a team of people who are experts in their respective fields and are passionate about what they do. We offer a variety of video production services from conceptualization to post-production to our clients. The following video production services that we provide to our clients:
Corporate Videos

Aerial Photography

Product Videos

Advertisement

TV Commercials

Graphics and Animation

And many more
Our team is highly specialized in each of their roles and uses high-end technology and equipment to create amazing videos for any business project.
Packages and Pricing
Your project will be completed effectively, promptly, and meticulously with the support of an experienced team of media production experts. We offer you top-notch ad film production services at affordable prices.