Advertisement is a great way of promoting products and services. It not only engages targeted consumers towards a brand but also helps to build a relationship between the brand and consumers.
Plunex is a leading ad film production company in Dehradun, Uttrakhand. We have been delivering top-grade commercials ads for social media, TV, and cinema. We provide high-quality services and have a team of talented professionals who are committed to working with you to create the perfect ad film for your business. Our ad film production services are highly rich in content, and every representation is realistic and captivating, too. We offer a range of services such as scriptwriting, storyboarding, and production for all kinds of ad films. We also have an in-house post-production team that offers editing, sound design, color grading, and VFX services. In addition to this, the roles played by our team of professionals & staff and their coordination are competitive. Our ad video content is always comprehensive, which also brings forward both the clients and businesses to grow together. The sky is the limit for our team and we practice and rehearse before every project to nill mistakes this makes Plunex one of the best video production companies for advertisements, film-making, music videos as well as music composition, and several more related content creation in Dehradun.
Promotions, Ads Video Production. We Do It Best!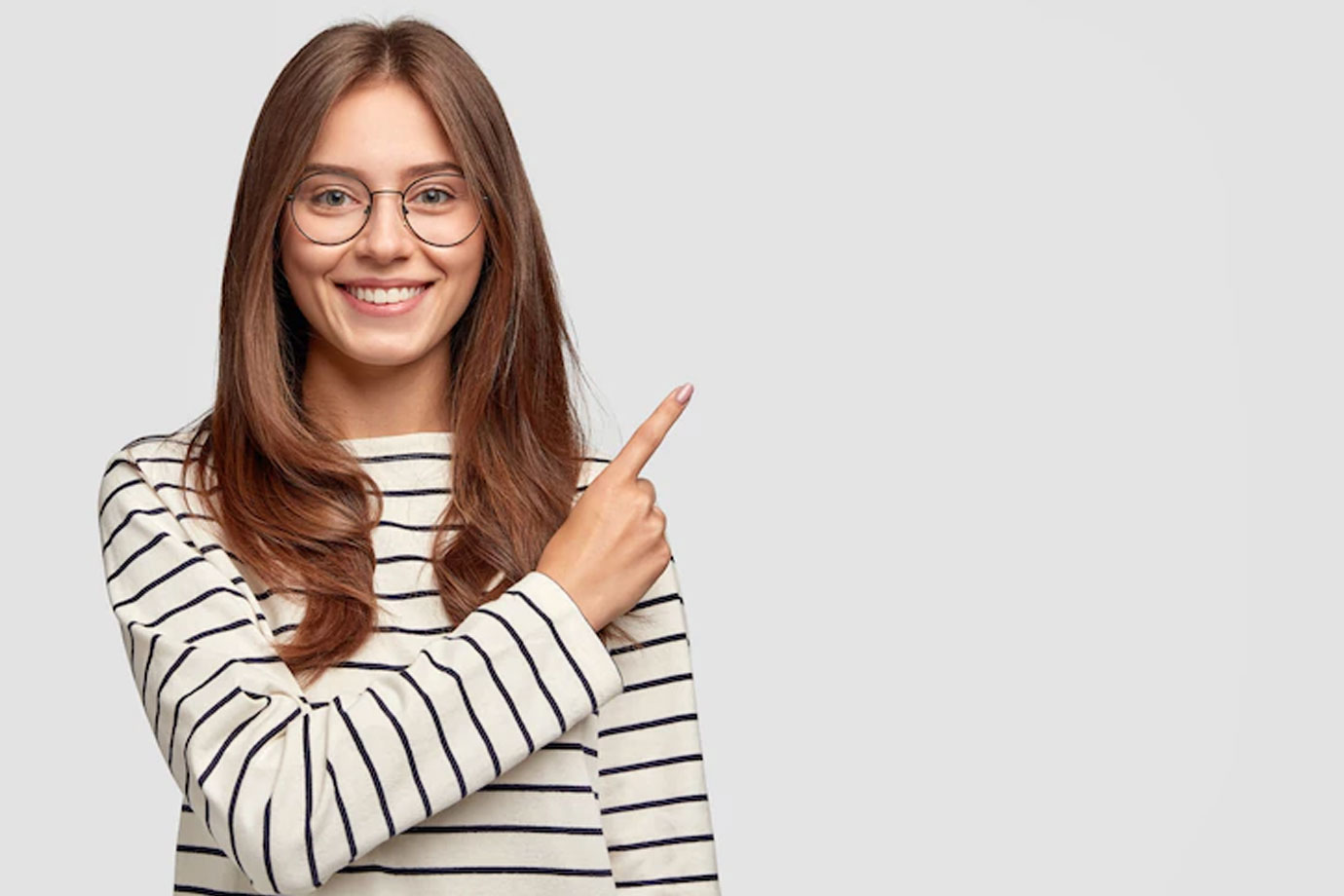 Plunex is one of the best ad filmmakers and video production companies in Dehradun as well as in various cities throughout India. Our creative professionals make rich content in the given time frame so the message of the ads will create a greater impact on the audience. We provide video content production services for all kinds of TV commercials, brand and film promotions, and more. We create high-quality ads of length as requested by our clients.
TV Commercials

Social Media Ads

Brand Promotions

Service Promotions

Movie Teasers and Spoilers

Other Media-related Commercials

Impressive Video Quality
Satisfied Clients are proof of our precise work. The team at Plunex is creative and has a lot of talent and aspirations. They always strive to come up with unique ideas and plans for their ad video content that will cater well to the audience. Our efficient team completes projects taken up at full capacity. Also, they are friendly as well as adjustable. These are a few reasons clients love working with us for their advertisement film production projects.
Each member of our team is determined on energy, creativity, and skills which is why they can beautifully turn your thoughts and expectations into magnificent results. Their passion is reflected in their work and it reflects in the quality of the output. Their in-depth knowledge is far-fetching and can be easily passed on to you. Thus, you will experience the best by working with our team.
How Plunex Makes Creative and Quality Ad Video
At Plunex, we are into several types of entertainment and media production that cater to clients, artists, and enterprises on a large scale. Our services are also rendered in many cities nationwide.
Being a film-making production company, we put in great effort and skills in the process of producing video content for cinema, television, social media, corporate promotions, advertisements integrated with music composition and sound design with all other media-related fields, and more. The company believes that advertising is not just about selling products but also about creating awareness about your brand or product. Video content production is usually involved multiple aspects, such as scripting, location scouting, logistics, etc. Plunex is a one-stop destination for all your advertising needs. Our music video production company, produces all kinds of videos, from film-making for theatre or television to producing videos for ad campaigns, broadcast distribution, online streaming, etc.
We are a professional advertising agency with a wide experience in the field of advertising and marketing. We work with clients from all over India, and we provide them with high-quality services in the form of creative content for their ads. Our team of professionals can help in hiring directors and crew to develop content, produce content videos based on the idea of the clients, and even help with post-production operations.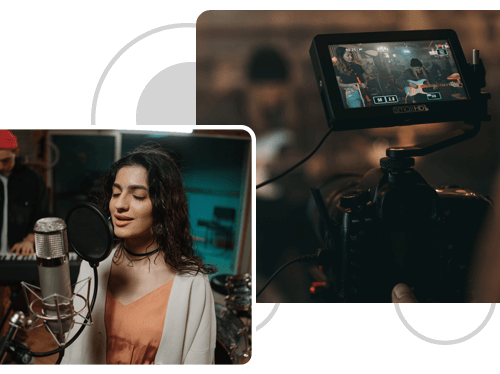 Develop Ad Content
Our Ad production company has an in-depth focus on producing quality video content for different types of advertisements. Each video may also vary depending on the requirement of clients, however, nowadays trends in social media make video content that can be shared among audiences and keep them engaged because most people spend their time on social media so there is a chance of maximum reach. Developing such video content for ads can mean maximum reach quickly. In a general sense, this would also mean formulating creative and innovative ideas around a concept for the required ad and assembling a team of professionals to produce the video content for such advertisements.
Scripting
Our team puts a lot of focus on scripting and script writing for the required ad video. Our company, Plunex, also works with a team of writers who writes scripts for top brand production companies. Plunex has an experienced, creative, and dedicated scripting team. As we know, the script is the key to successful and trending videos and audio. A good script can engage your audience. Better scripting means better delivery of message which help in conversion and engagement with your targeted audience. If the script is not better, the audience will scroll to the next video. Having a well-prepared script for your advertisement video is key to making them interesting and delivering the right message to viewers.
Hiring
Plunex is the best Ad Film Production company in Dehradun. Our company can also take care of constructing the ad film's crew list. We and our team put together the whole project so that we can do the hiring of the required crew members and everything else needed throughout the ad shoot. Our film-maker within the video production industry, typically also plays the part of the director. We can also help our clients to select ideal locations for their ad shoot, hire musicians & singers, actors, models, and sound mixers, and all in all carry out most aspects of the ad film production, as well. As one of the industry's best filmmakers, we possess creative thinking, and problem-solving skills, knowledge of lighting techniques for use in films, work on performance and style, and resilience. Our advertising music video production company usually can also handle the same amount of work that a mainstream film director does. As such, the jobs can involve many similar responsibilities, however, when it comes to an advertising video shoot, it's on an essential scale for any business.
Planning & Logistics
For a well-planned ad video shoot, a lot of creativity, managing, planning, and availability of logistics are needed to smooth running and quality production of ad videos. Our production company bears all the responsibility on their shoulder when it comes to planning a perfect ad video shoot for our clients. Our production company also coordinates with the complementary organizations and administrations to arrange schedules with crew, companies, and if necessary, local authorities. When dealing with actually producing an advertising film/video, the requirement for logistics can go beyond coordinating a three-point lighting setup. Our production company, Plunex, can help make arrangements for how to send, carry, and manage the dispatch of all the equipment during the advertising filming. Having detailed pre-production can help ensure that the final advertisement videos easily reflect the high production value of our client's business projects.
Casting
Finally, there's casting, which represents another important element of pre-production, and is also handled by our ad film production company in Dehradun. Casting is one of the most decisive parts of the ad-making process because performance can crucially impact how the audience and reviews are received. Plunex studio professionals know very well choosing the perfect casting for ad videos. Casting is finalized according to your ad model or ad category. The type of ad which you want to make us choose the person according to the ad script so the better casting will be selected in the Plunex for better ad combination. At Plunex, we work with several entertainment agencies for hiring performing actors, models, etc. depending on the ad projects. some of our projects reflect our work of selecting the right talents for the video shooting in which some of them are on air.
OUR SERVICES
Give your business the tools to grow with our state-of-the-art advertising filmmaking services from Plunex ad film production company. With our competitive and one of the best advertising video production services, along with custom strategies and a dedicated team of professionals, we can help you to improve your brand awareness, sales, revenue, and much more for your business.

We have a team of people who are experts in their respective fields and are passionate about what they do. We offer a variety of video production services from conceptualization to post-production to our clients. The following video production services that we provide to our clients:
Corporate Videos

Aerial Photography

Product Videos

Advertisement

TV Commercials

Graphics and Animation

And many more
Our team is highly specialized in each of their roles and uses high-end technology and equipment to create amazing videos for any business project.
Packages and Pricing
Your project will be completed effectively, promptly, and meticulously with the support of an experienced team of media production experts. We offer you top-notch ad film production services at affordable prices.