We deliver awe-inspiring sound design services for your audio and video to create an immersive experience for the audience…
Sound design is the art of creating, manipulating, and integrating audio elements to enhance storytelling and create an immersive experience. The sound design includes everything that a professional sound designer might do from sound effects to dialogue and music for films. Sound design is music, good effects, or both that are combined and manipulated to create a useful design element. Sound designers are responsible for creating high-quality audio. The sound designer provides the sound effects in the play, including music from existing sources. Basically, sound designers are responsible for everything related to sound for a specific production. 
Our sound designers have years of working knowledge of different tools and equipment, as well as techniques for shaping sound. Plunex and its team of professional sound designers are responsible for obtaining all sound effects and audio for production, whether it is recorded or live. Sound design components include sound effects or SFX sound design, mixing, dialogue, and music. Our designers collaborate with directors and other audio professionals to create the sounds and background music for media. Hire our professional sound artists who work closely with other creative artists, like performers, actors, singers, and sound designers, to understand their vision of music and execute it. We render the best sound design services in Dehradun, Uttarakhand. Not only provide sound design services, but we also provide song & audio recording, music editing & mixing, music mastering, and production studios. 
You can reach us on our phone [+91 8006777253 | +91 8006777254] and e-mail [contact@plunex.in], or chat with us on our social media channels.
Hire Professional Sound Designers at Plunex
Hiring a professional sound designer can be a great way to get high-quality audio for your project. Hiring sound designers and audio professionals at Plunex Studio in Dehradun also provides our clients the benefit of working with our creative and skilled team. We offer comprehensive and professional sound design services that can meet all your needs and requirements. We have a team of experienced and skilled sound designers who can create any kind of soundscape you need, whether it is for a film, TV show, video game, or even a commercial. We use the latest technology and software to create high-quality sounds that will bring your project to life. We stand up to the expectation of our clients by delivering our excellent premium services within the given time. Our focus is to create high-quality sound design, audio mastering, and production for our clients that vary with the genres of audio/video projects and at any level of development. Our team of experienced sound designers can work with you to create custom sounds that fit your needs and budget. No matter what your project may be based on, Plunex provides affordable and value-for-money services where you can focus on creating great in a comfortable environment.
We specialize in providing the best-in-industry sound design and production services to our clients throughout India and beyond. Following have a few services that Plunex provides to its clients:
Fashion Shows

Other Event Videos

Radio

Video Games

Live show Performance

Foley Sounds (reproducing sound effects to enhance audio quality)

Sound/Audio Recording

Audio Production

Post Production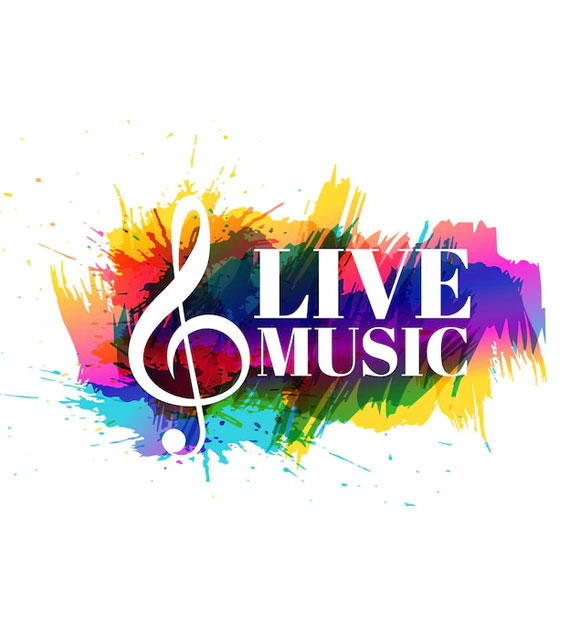 At Plunex, our team comprises highly skilled sound designers that believe processing creative audio is a very critical aspect in the field of art and entertainment, and wherever audio is needed. Our team of professionals is very experienced and they are very creative people to work with. Our team of sound designers is highly experienced in the field of sound design and has mastered the art of creating sounds that are not only realistic but also aesthetically pleasing. They always keep their minds focused and put in their creativity while designing. Any other variable has a greater impact on the sound and cost of your project and production than our skilled sound designers. Plunex is your one-stop destination if you're seeking knowledgeable and professional sound designers who work on the type of project you'll be recording for your music or videos. Additionally, our in-house studio provides the best equipment to produce rich and accurate audio effects that are as good as the sound designers put in their effort and skills to make your music, motion pictures, live performances, or other videos and audio sound pleasant to the ears.
How Our Sound Design Studio Works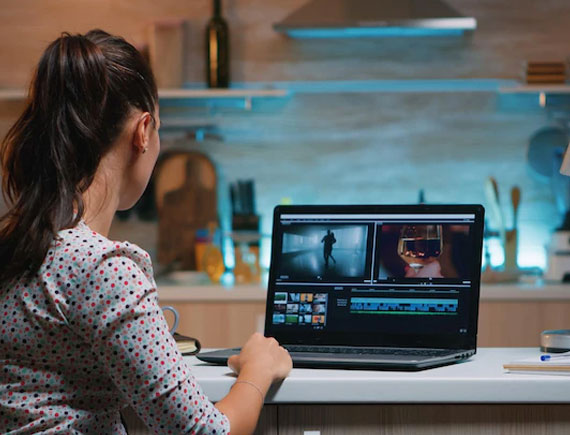 At Plunex, we believe that sound design is an integral part of the filmmaking process. We approach each project with a fresh perspective and work closely with our clients to create a unique soundscape that enhances their vision. We offer sound design services at an affordable price where you will get a chance to work with a team of professional sound designers and producers. Our sound design studio is equipped with the latest technology and tools such as mixing boards, amplifiers, graphic equalizers, compressors, etc. We work with a variety of audio formats and can tailor our services to meet your specific needs. Our sound design and production services are also ideal for aspiring and iconic artists that are looking to create their original tracks or an entire album for release commercially. We also offer this type of service to those individuals or musicians who already have their musical compositions but do have not any idea of finalizing make the release-ready output of the song or other audio/video project. Sometimes, a fresh ear and some additional production are all that's required to push your music or video to completion. Plunex Studio does it the right way! Our various services include audio programming, arranging, beat making, music composing, recording vocals, and live instruments played, if needed, as well as all the technical experience to obtain all the sounds and production needed to take the audio/video project from its initial stage to the finish. Plunex provides excellent sound engineers with knowledge of sound recording programs such as pro-tools, and Qlabs along with various audio plug-ins. We also offer an array of services such as vocal tuning, mixing, mastering, and audio/video production.
Why Plunex Sound Design Services?
Our Sound designers work with directors, developers, and producers to promote a project's artistic vision for an audio track. We provide a comprehensive audio post-production service for films, broadcasts, advertisements, and more. Our SFX is recorded and edited by professional field recordists and sound designers. We have a team of professionals to ensure that you get the amazing audio track as per your needs. We understand that sound plays an important role in your project, which is why we work closely with our clients to understand the requirements. we have the capability and competence to deliver any type of voiceover. We are committed to delivering high-quality audio tracks that perfectly complement your visuals. First, we understand the goal of the project, then we start working on it. In addition, we also render a wide range of services for all kinds of public and private events, celebrations, advertisements, e-commerce, live shows, artist management, for-hire experts availability, and so on. Over the years, we have created numerous sound designs of varying styles and project requirements for our clients and artists, and for our home production as well. All our sound design and production services are wholeheartedly appreciated by our clients.
OUR SERVICES
QUALITY SOUND DESIGN
At Plunex, our sound design team uses updated technology and knows sound recording programs, and skills to deliver rich audio with effects to complement your music, films, stage shows, other videos, etc. Our sound designer, on particularly small or big production, may be all-encompassing. They also serve as the only person responsible for the entire audio component for your film, music, music video, etc. Our team of experienced sound designers will work closely with you to ensure that your project turns out exactly the way you want it to. We'll make sure that all of your requirements are met and that you're happy with the final result.
SOUND EFFECTS (SFX)
SFX can be used to create realistic, believable environments, enhance the emotional impact of a scene, or simply add humor or levity. In post-production, SFX is often added to dialogue to make it more naturalistic, and it can be used to replace unwanted sounds captured during filming. Our sound design components include sound effects or SFX sound which is artificially created and enhances the visual experience through visual effects and foley artist techniques, dialogue, and music. Plunex has a vast library of sound effects and recordings, and our experienced sound designers can create custom SFX tailored to your project.
TEAMING UP
When it comes to productions, our professional sound designer typically leads an audio team consisting of a combination of some or all of the following sound design jobs namely, Foley artists, Audio Engineers, Re-recording Mixers, Dialogue Editors, Supervising Sound Editors, ADR teams, Music Editors, Supervisors, and Composers also. They make a combination of different skills to create creative and innovative sounds. They are always ready to work with passion to achieve their goals.
RIGHT MIX
The best sound designers at Plunex have the expertise to make your project sound its best. We use only the highest-quality audio equipment and take the time to ensure each track is perfectly balanced. We provide professional sound mixing, noise reduction for dialogue, vocals, sound effects for your movie, music editing & mixing, and music mastering for the right mix. The result we provide is a clean, professional sound that will impress your listeners.
AUDIO PRODUCTION
Audio production is a very large term where it covers everything from recording, mixing, mastering, designing, and also post-production services like promotions. It also includes Leveling each of your tracks, optimizing to digital streaming specifications, tagging with metadata, and bringing it all together in one master file. They also manage the copyright, contracts, and finances for their clients. Plunex Studio is a fully-featured art and entertainment studio that is equipped with every essential like all types of instruments and the lighting system with the talented artist. Our studio is well-integrated and set up for sound designing, audio recording, and pre and post-production purposes.
Our Mission
At Plunex, we are passionate about helping our clients create the perfect soundscape for their projects. We believe that everyone deserves to enjoy the benefits of great sound, and we are dedicated to helping our clients achieve that goal.
Our Vision
Our vision is to provide the best sound design service for anyone in need of professional audio production. We want to help you create the best possible audio for your project, and we'll do whatever it takes to make sure you're happy with the results.
Sound Design Service Bookings, Packages, and Charges
Our team of experienced and skilled professionals provides a variety of services that includes sound design, mixing, mastering, and much more. We use the latest technology and equipment to deliver high-quality results. We also offer customized packages to suit the budget and requirements of our clients. Our charges are based on the project scope and duration. Contact us today to get the benefits of our services at an affordable price.
Contact Us
If you have any queries or need help with sound design, audio recording, and production for your audio or video project, simply give us a call at [+91 8006777253 | +91 8006777254] or e-mail us for your inquiries, requests, etc., at [contact@plunex.in]. You may also contact us on our social media channels so we can help you better.