We deliver awe-inspiring sound design services for all your audio and video projects to create an immersive experience for the audience…
Need creative sound designers for your next film, soundtrack or music video, or other media projects, etc? At Plunex, our talented team has years of experience and is passionate about their work in the music industry, and they simply do it best! Our professional sound design services offered at Plunex Studio in Dehradun are designed to make not only your films but other projects pertaining to audio and video sound better and thus, keep your audiences hooked to you. Sound design basically the process of manipulating, acquiring, or generating audio. It includes sound effects or SFX sound design and foley sound design, dialog, and music. Having the right team of professionals, sound designers, sound engineers, and managers to assist you throughout your project, your visuals are perfectly matched with the audio. Our professionals don't let you down throughout the project, they ensure your satisfaction with the work quality. Have your next project or event scheduled by our team of professional sound designers, Plunex Studio render the best sound design service in Dehradun where they provide the best sound design, music recording, music editing & mixing, music mastering, and production studios. Book your session with us today!
You can reach us on our phone [+91 8006777253 | +91 8006777254] and e-mail [contact@plunex.in], or chat with us on our social media channels.
Hire Professional Sound Designers at Plunex
Hiring sound designers and audio professionals at Plunex Studio in Dehradun also provides our clients the benefit of working with our creative and skilled team. We stand up to the expectation of our clients by delivering our excellent premium services within the given time. Our focus is to create high-quality sound design, audio mastering, and production for our clients that vary with the genres of audio/video projects and at any level of development. No matter what your project may be based on, Plunex provides you affordable, value for money services where you can focus on creating great in a totally comfortable environment. And, of course, after the completion of your project with us, you will definitely leave with a superb quality of your films music videos, etc. for a large number of audiences.
We specialise in providing the best-in-industry sound design and production services to our clients throughout India and beyond. A few of these areas include but are not limited to:
Fashion Shows

Other Event Videos

Radio

Video Games

Live show Performance

Foley Sounds (reproducing sound effects to enhance audio quality)

Sound/Audio Recording

Audio Production

Post Production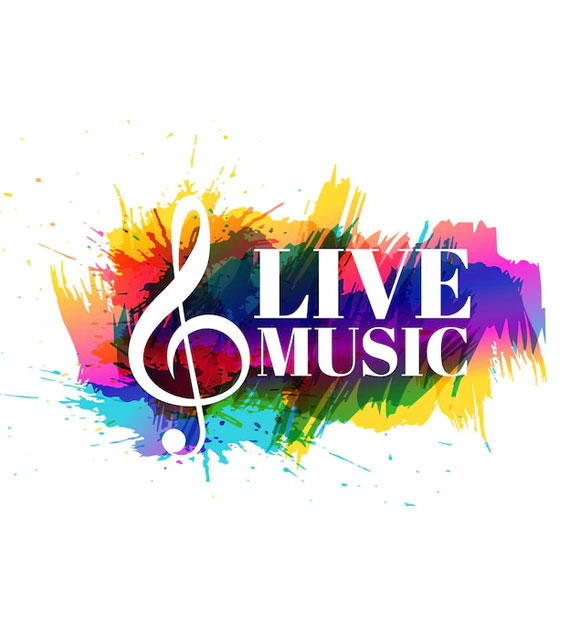 At Plunex, our team comprises highly skilled sound designers that believe processing creative audio is a very critical aspect in the field of art and entertainment, and wherever audio is needed. Our team of professionals is very experienced and they are very creative people to work with. They always keep their minds focused and put their creativity while designing. Any other variable has a greater impact on the sound and cost of your project and production than our skilled sound designers. Plunex is absolutely your one-stop destination if you're seeking knowledgeable and professional sound designers who work on the type of project you'll be recording for your music or videos. Our in-house studio provides the best equipment to produce rich and accurate audio effects that are as good as the sound designers put in their effort and skills to make your music, motion pictures, live performances or other videos and audios sound pleasant to the ears.
How Our Sound Design Studio Works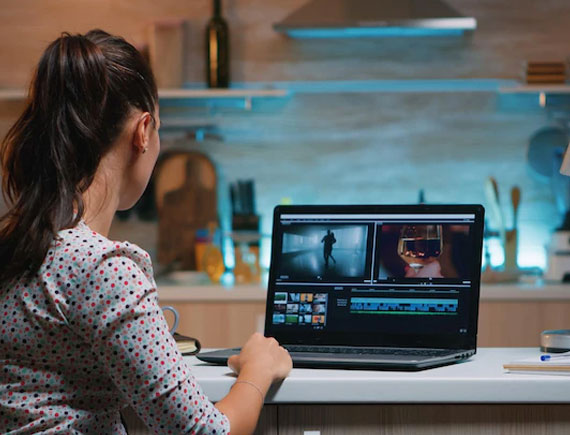 At Plunex, we offer sound design services at an affordable price where you will get a chance to work with a team of professional sound designers and producers. In our studio, we have all the technical facilities like a mixing board, amplifier, graphic equalizer, compressors, etc. Our sound design and production services are also ideal for aspiring and iconic artists that are looking to create their own original tracks or an entire album for releasing them commercially. We also offer this type of service to those individuals or musicians who already have their own musical compositions but do have not any idea of finalizing make the release-ready output of the song or other audio/video project. Sometimes, a fresh ear and some additional production are all that's required to push your music or video to completion. Plunex Studio does it the right way! Our various services include audio programming, arranging, beat making, music composing, recording vocals, live instruments played, if needed, as well as all the technical experience to obtain all the sounds and production needed to take the audio/video project from its initial stage to the finish. Plunex provides excellent sound engineers with the knowledge of sound recording programs such as pro-tools, and Qlabs along with various audio plug-ins. We also offer an array of services such as vocal tuning, mixing, mastering, and audio/video production.
Why Plunex?
We focus on providing our clients and artists with excellent services for both audio and visual mediums. We have a team for the best sound production,  at the end, the whole film depends on the audio quality which people can perceive and evoke the moods and interest. So, our sound designer team consists of a Dialog editor, ADR team, music editor, and foley artist who make a great sound at last. We are growing day by day by the passion and the experience of our vast team, within a short period of time we touch the pinnacle sound design studios in Dehradun. Plunex Productions is a reliable service provider catering to Audio, Video, and Photography. In addition, we also render a wide range of services for all kinds of public and private events, celebrations, advertisements, e-commerce, live shows, artist management, for-hire experts availability, and so on. We are a well-known partnership firm which incorporated in the year 2016 and provides reliable and well-managed services across the nation and in a timely manner. Over the last five years, we have created numerous sound designs of varying styles and project requirements for our clients and artists, and our own home production as well. All our sound design and production services are wholeheartedly appreciated by our clients.
OUR SERVICES
QUALITY SOUND DESIGN
At Plunex, our sound design team uses updated technology and has a knowledge of sound recording programs, and skills in order to deliver rich audio with effects to complement your music, films, stage shows, other videos, etc. Our sound designer, on a particularly small or big production, may be all-encompassing. They also serve as the only person responsible for the entire audio component for your film, music, music video, etc. In the last role, sound design is very important to connect the people's emotions and enhance the visual experience by collecting, editing, and creating sound effects and ambient effects.
SOUND EFFECTS (SFX)
Our sound design components include sound effects or SFX sound which is artificially created and enhances the visual experience combine with visual effects design, mixing, Foley sound design, dialogue, and music. Sound design is the final and most important element that is needed to create an immersive experience for your audience and keeping them engaged to your music or visuals. We integrate forward-thinking digital and analog technologies for the best combination of efficiency and quality. Drawing from a range of software, sounds, outboard gear, and monitoring systems, we take sound effects even further.
TEAMING UP
When it comes to productions, our professional sound designer typically leads an audio team consisting of a combination of some or all of the following sound design jobs namely, Foley artists, Audio Engineers, Re-recording Mixers, Dialogue Editors, Supervising Sound Editors, ADR teams, Music Editors, Supervisors, and Composers also. They make a combination of different skills to create creative and innovative sounds. They are always ready to work with passion to achieving their goals.
RIGHT MIX
The best sound designers at Plunex help you to mix your audio or video project, and to set the sound to the most realistic sound ever. We provide professional sound mixing, noise reduction for dialogue, vocals, etc., sound effects for your movie, music mixing and music mastering adjustment for big theatre and mobile devices, and natural panning. Or, maybe you're interested in hyper-realistic projects? Contact us and Let's talk about your concept and we'll make it happen!
AUDIO PRODUCTION
Audio production is a very large term where it covers everything from recording, mixing, mastering, designing, and also post-production services like promotions. It also includes Leveling each of your tracks, optimizing to digital streaming specifications, tagging with metadata, and bringing it all together in one master file. They also manage the copyright, contracts, and finances for their clients. Plunex Studio is a fully-featured art and entertainment studio that is equipped with every essential like all types of instruments and the lighting system with the talented artist. Our studio is well-integrated and set up for sound designing, audio recording, and pre and post-production purposes.
Our Mission
We aim to promote, encourage, and boost the authentic skills in artists and individuals alike. Plunex Studio helps these artists and individuals to showcase their skills as well as the extraordinary talents that such individuals want to show to other people around them.
Our Vision
We see in a way that both our present and future generations will come to know, be inspired, and transform better via means of the legacy, art, and unprecedented cultural and social effects that Plunex brings out to all.
Sound Design Service Bookings, Packages and Charges
To schedule and start off with your audio or video projects and production at Plunex Studio, our sound design service bookings and their fees are listed below.
Contact Us
If you have any queries or need help with sound design, audio recording and production for your audio or video project, simply give us a call at [+91 8006777253 | +91 8006777254] or e-mail us your enquiries, requests, etc., at [contact@plunex.in]. You may also contact us on our social media channels so we can help you better.