We Enrich Your Photos and Videos with Our State-of-the-Art Colour Grading Services at Plunex Studio.
In this modern era, color grading is essential for every film, video, or image to create consistent color tones throughout motion pictures. Color grading helps to focus on the details such as curves, brightness and contrast, color match, and white balance. It is the central part of content creation. Color grading your picture means adding a sense of style to all aspects of filmmaking or to an image. It is the central part of content creation. If you don't have to adjust shadows, tones, white balance, and other color settings on your photos, plunex will take care of all your requirements effectively and efficiently!
We understand that sometimes the picture is not clear, an insufficient amount of light, and more. Our grading service makes your photographs and videos catchier. We are one of the best color grading studio in Dehradun, as well as other cities in India. Our infrastructure made a great change for the better condition of the model or fashion portfolio photoshoots with technical equipment with the most demanding platforms and formats. We make sure that we fix all the color issues of your photo or video. 
The term "color grading masters" is often used to describe the work of professional colorists. These artists use a variety of techniques to manipulate the colors in photos, film, or video, often intending to create a specific mood or atmosphere. Color grading is an essential part of the post-production process, and it can be used to correct problems with the color balance of a scene or to enhance the overall look of the footage. Professional colorists often have years of experience and can skillfully manipulate colors to create the desired effect. Color grading provides an intentionally dramatic effect in your photos and videos either product photos or fashion photos, music videos, and films. This processing technique can also be used to denote mood, character, and time in photos and videos. Plunex, one of the masters of storytelling, creates a range of color scripts before production commences, which indicate the color palette that will be used for each scene, whether it is a music video or a motion picture. This ensures the ideal color is used to tell the story rather than entangled in it.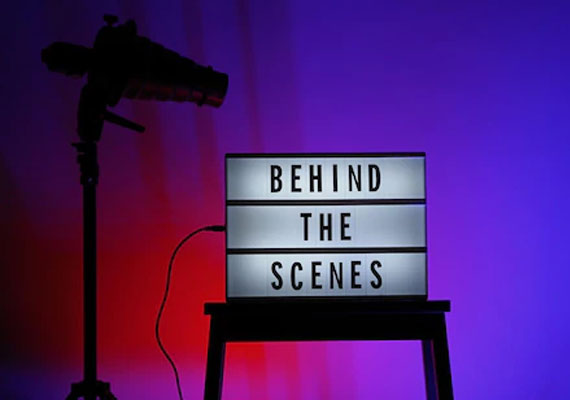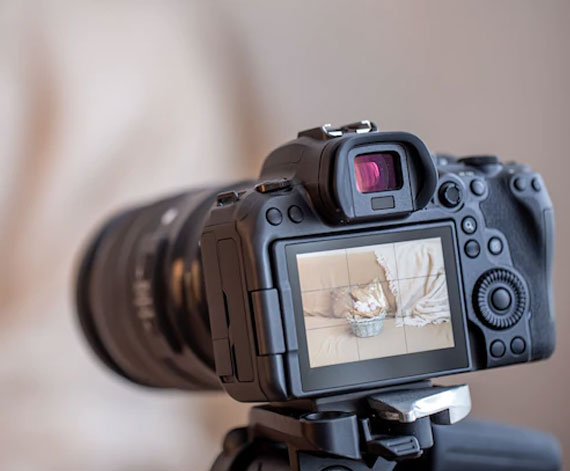 We make your photographs much nicer and more true to their original colors. Our team of experts makes your photographs or videos from good to great and from great to outstanding. Our professional color-grading services are available at high skill levels and cost ranges. Working with our proficient team of digital color grading masters, your all photos, videos, and motion pictures that need correction of brightness, curves, and white balance will perfectly meet your expectations. If you want the best possible colorful photo services in the world, then there's only one option: hire professional photographers like plunex who have mastered their art over years of experience. We use the image editing strategy for upgrading, enhancing, changing, or modifying the exposure or color of the image. 
Color Grading

Color Correction by Professional Colourists

Digital Processing Technique

Authentic Filters, Effects, and Compositing

Improve Aesthetics of Night and Daylight Scenes in Still Images,

Videos & Motion Pictures

Establish Stylised Looks

All Visual Treatments are Delivered with Precision by Experts

Desirable Finishing
Our team of talented experts excels at helping artists, models, and many aspiring individuals change and adjust color in the images and videos. Additionally, our color grading expertise applies to the creative thought process of why color needs to be adjusted, rather than color corrected, which makes these images and videos look pleasing to the eyes.
Why Plunex Color Grading Studio?
Plunex Studio is based in Dehradun. Our studio provides the industry's best image and video processing services concerning digital color grading to our clients all over India. Plunex color grading studio offers a comprehensive set of color grading services that can take your project to the next level. Our team of colorists has years of experience in the industry, and we use the latest color grading online software and equipment to ensure that your project looks its best.
Every project that we work on is the result of excellent teamwork between the colorist, photography director, art director, and the image who creates the fashion portfolio, product portfolio, or model portfolio. At Plunex, our color grading experts have experience working with numerous projects all across India. Plunex Studio provides services for all types of events, which include weddings, parties, couples or family photo shoot and videography sessions, birthdays, corporate events, fashion shows, product launch events, live shows/performances, and several other video shoot sessions for music, films, online platforms, advertisements, etc.
OUR SERVICES
PHOTOS, VIDEOS & MOTION PICTURES
At Plunex, we understand that a picture is worth a thousand words. Our skilled team of colorists can take your photos and videos to the next level, giving them the perfect look to capture your unique vision. We'd love to work with both new and experienced artists, models, and individuals to create their best photos and videos either making a model or fashion portfolio or ad videos. No matter what type of project you're working on, we can provide the professional color grading services you need to create stunning visuals. With our years of experience and state-of-the-art equipment, we'll make sure your photos, videos, and motion pictures look their absolute best. We are professionals, award-winning, approachable, and looking for the very best!
IMAGE EDITING
Photo editing is the last and very important part of making eye-catching photographs for which some technical knowledge is needed. Editing makes all the difference, it will make a photo from average to awesome. Color correction simply fixes the imbalance in the color of the photographs. At Plunex Color Grading Studio, we understand the importance of quality image editing. We offer a wide range of services to ensure that your images are polished and perfect. From basic color correction to advanced retouching, our team of skilled editors will work with you to create the exact look you desire. We also offer specialized services such as HDR processing and 360-degree panorama stitching. We make sure the perfect balance of the color. 
VIDEO EDITING
Many different techniques can be used when color-grading a video. Some common methods include changing the white balance, adjusting the levels of brightness and contrast, and applying filters or effects. Our team helps you to make your videos with the proper effects to make an impact on the audience's mind. These professionals use color grading in all types of video clips where they can vary a color palette to be used for an intentional impact. Additionally, this may be used to enhance the mood of your narrative which may depend on the colors that a particular scene is present in the video. The experts also use certain colors to emulate a bleak and dreary setting, or they can use certain colors to make those scenes in your videos appear much happier and more lively.
COLOUR CORRECTION
At Plunex, we understand the power of color and how color grading in film or video creates impact. That's why we offer professional color correction services to help you achieve the best effects and looks for your project. Our team of experienced colorists will work with you to correct any colors which may include removing spots and dust from images or videos, removing skin marks, cropping, and composition of the picture, and in videos, and a lot many other things. We can also add special effects and filters to give your project a unique style. Color correction is also applied to make your images and videos that are taken from different cameras match perfectly so that when the color grader is applied, a consistent look can be achieved throughout those scenes in your photos and videos.
COLOUR GRADING
Plunex is the best color grading company located in Dehradun. Our creative professionals use color grading and color choices to provide fine adjustments like shifting the hue and saturation of color in the images and videos in specific ways to create a set of stylistic effects. The experts process the images and videos by crushing the blacks of an image to make it look more contemporary, or by taking the matched shots from a camera, then tracking and lightening the main character's face so that they stand consistent throughout.
HIGH-TECH EQUIPMENT & SOFTWARE
At Plunex Studio, our team of qualified and skilled professionals uses high-end technology and digital tools to create perfect-looking images and videos that our clients desire for their projects. Whether it's professional photography, music videos, advertisements, or cinema, we have developed a workflow that helps ensure color grading is done right and with accuracy. We believe that by utilizing the latest equipment and software, we can deliver on our promise of providing the highest quality color grading services in the industry.
IMAGE REFERENCES
Image is preferred by most of the clients to shoot their photos as given cutouts. So, if you have any reference images of how you would like your hair and make-up, you may send them to us. Our team of makeup artists and hairstylists, as well as a designer, will help you to make your look the same as on the given image on the day of the photoshoot because images can show the ideas, clothing, and style of photographs, poses, locations, and lighting. This is important as it gives us all (photographers, artists, and yourself) ideas on the concept that you may have in mind about your fashion portfolio photoshoot.
UNMATCHED TEAM SKILLS
Plunex Studio offers full-service post-production services and facilities focused on event & wedding photography, music video, television, online platforms, advertising, and motion pictures. We combine world-class talent, innovative workflows, and the use of high-end technology and equipment to meet global delivery standards and help clients fulfill their visions. At Plunex, we have a team of skilled colorists who can take your project to the next level. We have a wide range of skills and experience among our team members, which allows us to offer a unique perspective on each project. Plunex Studio provides all its services all over India. 
Colour Grading Service Packages and Pricing
At Plunex, we understand that every project is different and thus has different color grading needs. We offer several different service packages and pricing options to fit the budget and scope of your project. Our color grading services are offered at affordable prices.
Contact Our Color Grading Studio
We can be reached at [+91 8006777253] and by e-mail at [info@plunex.com] for bookings, hiring professional photographers, or inquiries and feedback.
You can also reach us on our social media channels including Youtube, Twitter, Instagram, etc.