We Enrich Your Photos and Videos with Our State-of-the-Art Colour Grading Services at Plunex Studio.
Plunex Studio is a leading company rendering a wide array of professional services in the art and entertainment industry to artists and clients in Dehradun as well as the other cities of India. We manage projects of the various reputed artists as well as the blooming artists. The process at Plunex Studio is based on the technological experiences which are carried out with passion and dedication. Our team of professionals also coordinates all post resources to take your project from the set through delivery with maximum efficiency, flexibility, and creativity.
Our infrastructure made a great change for the better condition of the photoshoots with technical equipment with the most demanding platforms and formats. From using the highest quality image sequences to materials captured in linear or raw formats are possible to be worked natively and quickly. Thus, contemplating all color spaces for the finish in HDR that can be supported on any device.
We offer bespoke solutions. We tailor workflow and service packages to the budget, deadline, and creative dimensions of each individual project. Book your project today! Contact us at [+91 8006777253 | +91 8006777254], e-mail [contact@plunex.in] or on our social media channels.
Color grading provides an intentionally dramatic effect in your photos either product photos or fashion photos, music videos, and films. With changing a color tone and adjusting the hue and saturation. This processing technique can also be used to denote mood, character, and time in photos and videos. Color is the essential part of a creative project which is considered in any process before the final output. Plunex, one of the masters of storytelling, creates a range of color scripts before production commences, which indicate the color palette that will be used for each scene, whether it is a music video or a motion picture. This ensures the ideal color is used to tell the story rather than entangled in it.
At Plunex Studio, our team of professional creative artists and technical engineers strive to deliver the industry's best-quality color grading services to clients, whether they are still images, videos, or motion pictures.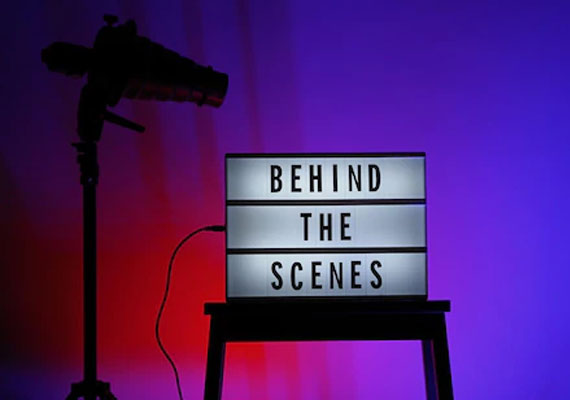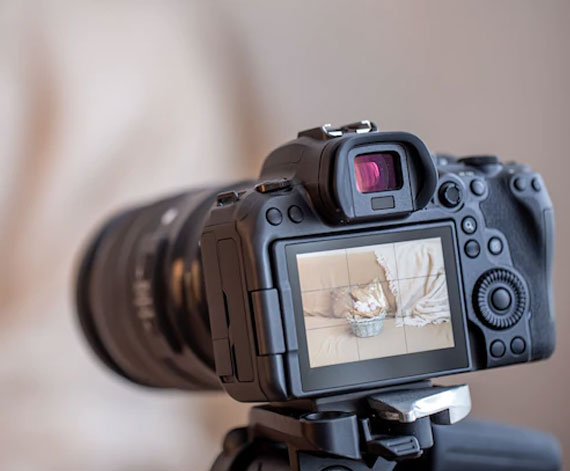 When working with our proficient team of digital color grading masters, your all photos, video, and motion picture which need correction of brightness, curves, and white balance will perfectly meet your expectation. Let our experts take care of all your photo and video processing, which is done just right at Plunex Studio.
Color Grading

Color Correction by Professional Colourists

Digital Processing Technique

Authentic Filters, Effects, and Compositing

Improve Aesthetics of Night and Daylight Scene in Still Images, Videos & Motion Pictures

Establish Stylised Looks

All Visual Treatments Delivered with Precision by Experts

Desirable Finishing
Our team of talented experts excel at helping artists, models, and many aspiring individuals change and adjust colour in the images and videos. Additionally, our colour grading expertise really applies to the creative thought process in why colour needs to be adjusted, rather than colour correction, which makes these images and videos look pleasing to the eyes.
Why Plunex Studio?
Plunex Studio is based in Dehradun. Our studio provides industry's best image and video processing services with regard to digital color grading to our clients all over India.
Every project that we work on is the result of a unique collaboration between the colourist, director, the director of photography, the art director, and the image director who creates fashion portfolio, product portfolio or model portfolio. We believe in personalized and dedicated work for each of our projects and are always personally accompanied by a sensor colourist and a dedicated team. Whether we are involved from the beginning of the image or filming process, or we step into the project in the post-production or delivery stage, our process always ensures the best artistic and technical skills with top notched software and hardware technology.
At Plunex, our colour grading experts have experience of working with numerous projects all across India. Plunex Studio provide services for all types of events, which include weddings, parties, couples or family photo shoot and videography sessions, birthdays, corporate events, fashion shows, product launch events, live performance, and several other video shoot sessions for music, films, online platforms, advertisements, etc. When you choose Plunex Studio we also offer you plenty of additional benefits.
Plunex offers an all-inclusive service for the professional digital processing of your photos, videos and motion pictures. We also provide professional make-up artists, hair stylists, photographers, fashion stylists, talent managers, high-end retouching, and more. In addition to this, our in-house image database allows clients to browse model portfolios, shortlist and choose their preferred model(s). Whenever you choose us for model portfolio photographs, Plunex professionals will not let you down with their work quality. We will make you inform over call or at your email for preparation before the final photoshoot. We will guide you about the pose and the facial attitudeon on the day of photoshoot, in case if you are new and unknown about the modeling shoot, so that you look your absolute best! A few types of portfolios that we provide are mentioned below. Please have a look.
OUR SERVICES
PHOTOS, VIDEOS & MOTION PICTURES
At Plunex, we'd love to work with both new and experienced artists, models, and individuals to create their best photos and videos either making a portfolio or ad videos. We know how to make feel better to the newcomers even with the experience photographer without losing patience. Because an inexperienced model feels diffident when being in front of the camera. We are professionals, award-winning, approachable, and looking for the very best!
IMAGE EDITING
Photo editing is the last and very important part of making eye-catching photographs for which some technical knowledge is needed. Editing needs the creativity and skill of collaborating with the right combination and strong knowledge of the software tools. Our team comprises creative and talented photo editors that put in their skills to work, giving your photos a professional retouch and making them look exceptionally captivating. 
VIDEO EDITING
Our team help you to make your videos with the proper effects to make an impact on the audience's mind. These professionals use colour grading in all types of video clips where they can vary a colour palette to be used for an intentional impact. Additionally, this may be used to enhance the mood of your narrative which may depend on the colours that a particular scene is present in the video. The experts also use certain colours to emulate a bleak and dreary setting, or they can use certain colours to make those scenes in your videos appear much happier and more lively.
COLOUR CORRECTION
Our professional colourists use colour correction for several tasks which may include removing spots and dust from images or videos, removal of skin marks and cropping and composition of the picture, and in videos, and a lot many other things. Color correction simply fixes the imbalance in the color of the photographs. Color correction is also applied in order to make your images and videos that are taken from different cameras match perfectly so that when the color grader is applied, a consistent look can be achieved throughout those scenes in your photos and videos.
COLOUR GRADING
Our creative professionals use color grading and color choices in order to provide fine adjustments like shifting the hue and saturation of color in the images and videos in specific ways to create a set of stylistic effects. The experts process the images and videos by crushing the blacks of an image to make it look more contemporary, or by taking the matched shots from a camera, then tracking and lightening the main character's face so that they stand consistent throughout.
HIGH-TECH EQUIPMENT & SOFTWARE
At Plunex Studio, our team of qualified and skilled professionals uses high-end technology and digital tools to create perfect-looking images and videos that our clients desire for their projects. Whether it's photography, music videos, advertisements, or cinema, we have developed a workflow that helps ensure color grading is done right and with accuracy. We use modern and updated technology equipment combined with licensed software.
IMAGE REFERENCES
Image is referred by most of the clients to shoot their photos as given cutouts. So, if you have any reference images of how you would like your hair and make-up, you may send them to us. Our team of makeup artists and hairstylists, as well as a designer, will help you to make your look the same as on the given image on the day of the photoshoot because images can show the ideas, clothing, and style of photographs, poses, locations, and lighting. This is important as it gives us all (photographers, artists, and yourself) ideas on the concept that you may have in mind about your fashion photoshoot. Our team collaborates with many agencies and artists who have their own copyright of the image so, if possible we make arrangements and permission from the original creator if possible. So Plunex will try to help you in every step from the beginning.
UNMATCHED TEAM SKILLS
Plunex Studio offers full-service post-production services and facilities focused on photography, videos for music, television, online platforms, advertising and motion pictures. We combine world-class talent, innovative workflows, and the use of high-end technology and equipment to meet global delivery standards and help clients fulfill their visions. We offer customized solutions, tailored workflows, and service packages to the budget, deadline, and creative dimensions of the individual project. Our color specialists, editors, colorists, visual effects artists, QC technicians, and producers bring in-depth experience and a passion to excel. Plunex Studio provides all its services in various cities, such as Hyderabad, Chennai, Ghaziabad, Gurgaon, Faridabad, Bangalore, Tirupati, and Noida, Greater Noida, Gwalior, Jhansi, Mathura, Aligarh, Vadodara, Daman, Orissa, Bhubaneswar, and several other cities throughout India.
Colour Grading Service Requests, Packages, and Pricing
Our colour grading services can be availed through requests, and are offered at affordable prices.
Contact Us
We can be reached at [phone] and e-mail [e-mail here] for bookings, hiring professional photographers, or for enquiries and feedbacks.
You can also get in touch with us through social media platforms.