We help artists and musicians create and showcase their music to the vast audience…
Welcome to Plunex!
We focus on providing you with excellent services for both audio and visual mediums. Our aim is to give quality entertainment to the audience by embracing the artist through our experience. We are growing as a quality production with our whole package of work as a one-stop-shop. For the past 5 years, we are in the entertainment industry with grace and give quality music videos as well as short videos. Most of our videos are posted on the youtube account which is appreciated by the audiences. Have your next song/music recorded, mixed, and mastered by professional sound engineers at Plunex Studio, one of Dehradun's best music studios. Book your live audio session with us today! You can reach us on our phone [+91 8006777253 | +91 8006777254] and e-mail [contact@plunex.in], or on our social media platforms.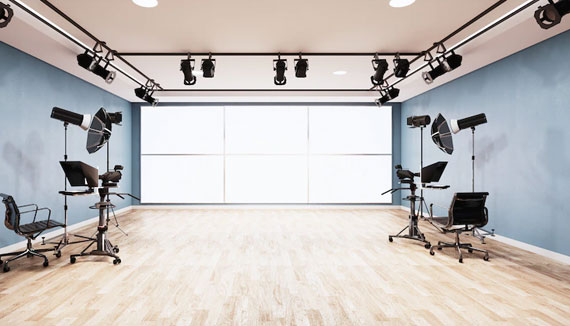 Why Plunex Studio?
Plunex Studio is our in-house pro studio that offers both aspiring and professional artists and musicians the needed facilities, instruments & equipment and a team of experts to help create, mix, and master songs of any genre and making them ready for release.Our studio provides the right team of professionals, sound engineers and managers to assist you throughout your recording sessions and at the end of the day you feel that you take a right decision to joins the hand with Plunex. Plunex recording studio is a premiere audio recording studio and post production facility in Dehradun.Our aim is to create high quality audio recordings that are sympathetic to all styles of music and at any level of development. Whether you are a ready-to-go band, making demos, looking to produce a finished single song or an entire album, or you are a singer/songwriter who wants ideas, we can help you record, mix, dub, master, and stream right here at our studio.
Plunex provides you an affordable, value for money recording service where you can focus on creating great music in a totally comfortable environment. And, lastly you found yourself at better positions with the effective work in affordable price with a superb quality recording of your all your songs.If you are a singer and are looking for a professional music recording studio in Dehradun location, you should definitely try our Plunex studio. Our studio is fully equipped with all the latest technologies to help singers autotune to the music. We are also capable of composing music for all kinds of artists, whether you are an independent or a band musician. We compose songs for television and ads commercial as well. We help artists make their own cover songs and show their singing talent to a wider audience. We stand out to the expectation of our clients by delivering our excellent services.We are based in Dehradun and we specialise in the art of sound. Plunex Studio provides the best services for recording audio recording studio, sound-trap studio, Jazz ensemble concerts, operas, musical theatre performances, recitals, and more. Our team is composed of professional sound engineers who believe that processing creative sound is a very critical thing in the fields of both music and film-making. Our team is highly experienced and they are very creative persons, too.
How Our Music Production Studio Works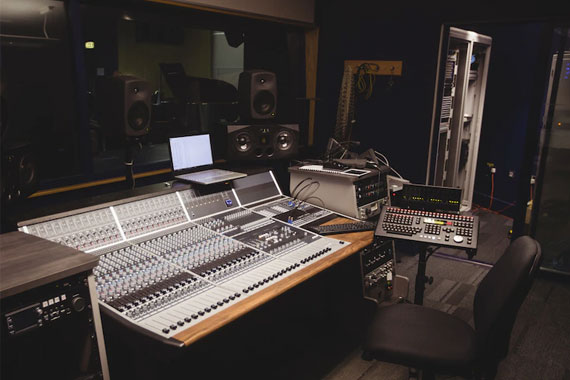 At Plunex, we offer music production services at an affordable price which includes working with a team of professional sound engineers and producer. Our music production service is perfect for new and iconic singer-songwriters, rappers, and artists that are looking to create their own original music for releasing them commercially. We also offer our services to established icons who have already worked in the industry with fame and reputation with the new taste and the combination of music. Sometimes, a fresh ear and some additional production are all that's required to push your song to completion. Plunex Studio does it best!
Our numerous services include programming, arranging, beat making, music composing, recording vocals, live instruments played, if needed, as well as all the technical experience to obtain all the sounds and production needed to take a song from its initial idea to finish. We have experienced writers too so if anyone makes a carrier in singing and has a fresh voice contact us to make your dream come true.
OUR SERVICES
MUSIC RECORDING STUDIO
If you have a well versed with the equipment and instruments but do not have the experience to make good music then there is a chance of failure to hit the chart. It is, in fact, in the hands of a master engineer that even great equipment becomes an important component of great recordings. Full precision is used while mixing and mastering recordings, which is executed by our studio's talented and passionate sound engineer Shubh, who also graduated with a music education gives a touch of perfection to the song/track entirely. Our music recording studio is well worth the investment for any type of audio recording session.
RECORD SESSIONS
Plunex Studio provides comfortable space and high-tech equipment for recording your songs. Our professional team can assist you with recording your vocals. After the instruments are recorded, it's your turn to lay down the final vocal tracks. Mr. Subh has worked in the music industry for many years and possesses a great knowledge of music so here you will get a guidance of necessary instructions on how to record your vocals when you get to this stage. So, If you're not a well-trained singer, we've got you covered as well. We have a variety of vocalists to perform in different styles for both lead and background vocals.
SINGERS/SONGWRITERS
Want to record your song but you only know to play a single instrument and you need more people who can play different instruments for your songs then Plunex helps to team up with you. Plunex is no less than a sound-trap studio that will help singers and musicians by collaborating intuitively on your needs. We also have a good selection of experienced singers, songwriters, musicians, and so on.
MUSIC ARRANGEMENT
We help artists create music using pre-existing pieces of music and conceptualize the composition in a fine arrangement, thus, breathing a new life into it and forming a series of tracks. Our audio recording studio is equipped with all the latest essential tools to create word class recording, production, and much more. If you are a budding singer and don't have an idea of music arrangements then you feel free to contact us.
AUDIO RECORDING DECK
Our list of in-house equipment is as impressive as it is long. Our musical compositions are creative and innovative with a vision to continue working with the art in the best possible way. This further helps both our professionals and artists to keep the zeal of freshness intact and enjoyable. Plunex Studio is a fully-featured recording studio that is equipped with every essential and critical gear. Our studio is a well-integrated recording studio set up for sound recording and dubbing purposes.
MUSIC PRODUCTION
Plunex provides superb studio facilities and recording software on the location. We also offer an array of online services such as vocal tuning, mixing, mastering, and music production. We are specializing in music production with the combination of filming Video so if you have a final song versed with music and need to convert it into a music video come up to us. Music is a passion for us, we are not taking this as a job we create the emotions and feelings in the music to represent acoustically.
Our Mission
We aim to promote, encourage, and boost the authentic skills of music in artists. Plunex Studio helps aspiring artists to showcase their skills as well as the extraordinary talents that such individuals want to show to other people around them.
Our Vision
We see in a way that both our present and future generations will come to know, be inspired, and transform better via means of the legacy, art, and unprecedented cultural and social effects that Plunex brings out to all.
Bookings, Packages, and Pricing
Avail your music recording session bookings today!
Contact Us
Get in touch with us for enquiries, bookings, hiring sound professionals, and feedbacks.