Filmmaking is the art and procedure to create or produce a motion picture guided by the director. In this entire process, everything is included like the story, dialogue, acting, and music as well. Through movie making the director shows and serve the set of entertainment package which contains emotions, dramas, music, story to the audience with his point of view to entertain the world.
Plunex studio also helps people to produce their projects with high-quality cinematography and various types of music. We create a lot of quality content over the past years. We will tell your story in the most influential manner so that your target audience understands your message clearly. From short films, candid videography, music videos, and social media videos, our team of researchers, directors, writers, photographers, and graphic artists have experience in making videos in all of these formats. We also had some collaborations with the big studio to assist them with the songs and commercial shoots in past.
As a leading Film production house in Dehradun, we are shooting commercial ads, songs, and short videos for the client. which offers a wide range of video production services. If you want to see our work then you can check out our social media handle where we post our short clip of the project and also check our youtube channel where we already post more than 40 videos and get appreciation from the audience.
Plunex studio is dedicated to providing excellent music video production services to clients.
Our Mission
To promote, encourage, and boost the authentic skills of music. Plunex Studio helps people to showcase their skills and extraordinary talent to show other people.
Our Vision
That all generations will come to know, be inspired, and converted via way of means of the Legacy, Sound, and unprecedented cultural and social effect of Plunex.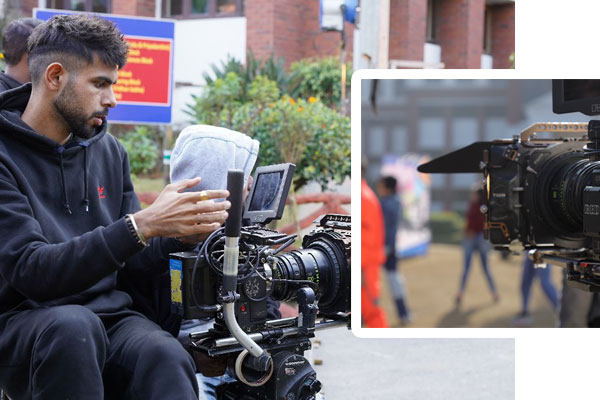 Properly drafted Screenplays.

A hard-working team for Production Management.

Team of skilled DOP's with latest technology cameras and equipment.

Fine Art Direction and property management.

A team of experienced Editors for post-production.

Complete Sound design and Music department.

Professional scriptwriters.

Music promotion advisers.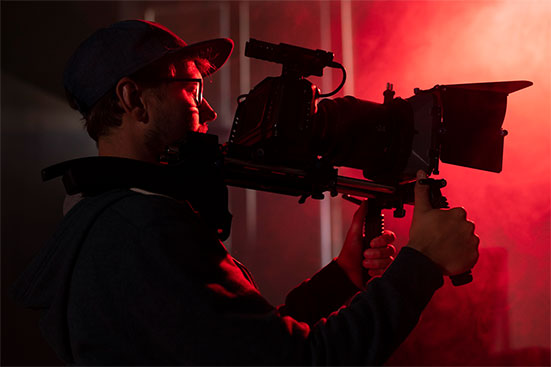 Services
we provide different types of services:
Video content production strategy

Production

Pre-production

Post-production
Specialisms
Attracting and retaining recruitment video
Plunex presents a wide range of recruiting video services. If you are searching for the best employees or candidates for your business and the organization. So, then video is an extremely powerful tool for making an impact and appealing to the millennials. Each video you produce can be reversed to be suitable for any social media platform. We'd be thrilled to grow your idea from conception and have specialist teams with expertise in this field that can help you attract, recruit, onboard and retain top-quality candidates as a full-service film making agency. So, discover like candid videography what our recruiting video production services can help your organization to achieve in the recruiting process.
Marketing video production
A video is an excellent tool for communicating and conveying messages to a larger audience with a greater impression. Advertisers have long been able to demonstrate the correlation between the amount spent on marketing videos and revenue. Sales and marketing video making have the potential to reach millions of consumers or businesses with quality, creative and strategic distribution. A video or product photography can boost conversions in sales, and build trust by which one time consumers may convert into loyal customers. If anybody wants to learn more about products or services then video marketing can be an impressive method to explain everything in just a few minutes of videos.
Social media video production
Everybody understands that nowadays social media is a very strong platform to spread anything quickly. And our specialists help you in creating social media videos with effect-driven and strong appeal. Because we know that If you want to make your brand associated with anything then you have to spread awareness and brand recognition, especially on social media such as Facebook, YouTube, Instagram, and Linkedin. We create ad videos and content videos as per your requirements on all the mentioned platforms, which is more innovative than you think. We have a very talented team to achieve this aim.
Business culture videos
If you want to spread your culture, values, and purpose shape and build them in the way that people believe and feel about your company or brand. Then, Plunex will help you to accomplish this through their innovative and unique content, we build your culture, values, and purpose shape effectively. Videos can be your most influential tool to firmly establish your brand as top-of-mind. At Plunex we have an expert team in different fields of media who are very impressive and creative, they know how to spread business culture in a very effective way.
Podcast production
Podcasting permits you to construct a near-dating together with your target market and the role of yourself as an idea chief for your field. Sometimes, we are good writers but we do not have such resources by which we can share our content with the listeners. But now this is not a concern because Plunex Studio filmmaker is always here to record and share your content with great value. Plunex Studio movie making gives cease-to-cease podcast offerings that assist you to deliver the message perfectly to listeners. We can be a video creator and shooting agency, however, we agree that the role of podcasting in the city's parameters will help you to fulfill your goals.
Charity video production
Plunex Studio Films Makers gives excessive first-rate charity video production offerings that assist you to deliver your message with bang-on impact. As a full-carrier organization, we'll take your concept from idea to social cut-down, and concentrate on fundraising movies and emotive storytelling that opens hearts and wallets. Fundraising videos are an influential tool to briefly get your message out. Take an examination of how we helped Guardian Gym proportion its tale and fundraise toward its outreach application that helps susceptible teens with confidence-boosting and health training.
Today, innovative videos with good content have a competitive advantage that is made strategically and consistently. Plunex Studio team has experience in film making or video making all across India. With the help of Plunex, you can get much more advantages with the eye-catching effects and message-conveying videos. Plunex Studio has covered all types of film making and video making production with Charity video production, Podcast recording and production, Business culture videos, Social media video production, Marketing video production, and Attracting and retaining recruitment videos with effects-driven cinematography.
The Plunex video production company, we've grown into a multi-talented creative team dedicated to working with charitable nonprofits, associations, and mission-driven organizations. When you choose Plunex for film making then we give you extra benefits also. Plunex studio provides all its services in many cities of India like Hyderabad, Chennai, Ghaziabad, Gurgaon, Faridabad, Bangalore, Tirupati, Noida, Greater Noida, Gwalior, Jhansi, Mathura, Aligarh, Vadodara, daman, Orissa, Bhubaneswar, etc. We are professional, award-winning, approachable, and passionate people who look they're very best!