Filmmaking is considered a fine art as it creates many inspirational stories, emotions, and dramas, and will continue to impact the world of entertainment. It also shows us new things about Indian culture that people probably didn't know.  Making a film is incredibly hard as it involves so much instruction including editing, sound, design, cinematography, and more. All these functions are performed by the company with their creativity and hard work.
Plunex also helps to create something unique. We are one of the best video filming studio in Dehradun. For the past nine years, we have been working in the film-making business and producing high-quality movies. We provide all the services related to production including short films, candid videography, music videos, and social media videos. Our team of experts can ensure that the entire filmmaking process runs smoothly.
As an eminent Film production house in Dehradun. We offer a wide range of film-making services. We have a team of skilled camera operators, cinematographers, videographers, and production assistants. We also help you with everything you need through all the phases of production. If you want to see our work then you can check our social media handles where we post short clips of the projects we have previously worked on and also check out our youtube channel where we have posted more than 40+ videos and getting appreciation from the audience.
Our Mission
Our goal is to produce compelling stories that capture the attention of audiences around the world. Through innovation, we aspire to make movies that are both entertaining and fascinating.
Our Vision
Our vision for our studio is to create a space that encourages creativity, collaboration and innovation where filmmakers can come together to create projects of any genre and size.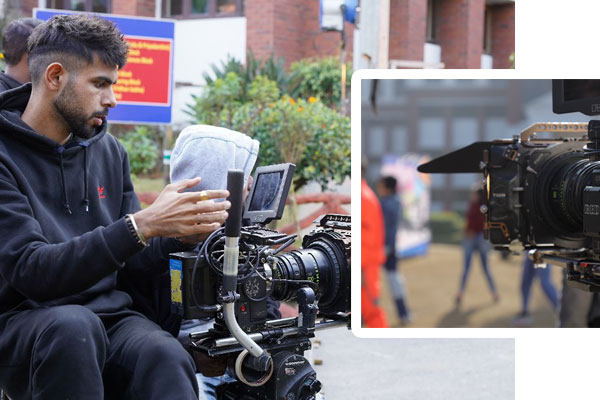 Properly drafted Screenplays.

A hard-working team for Production Management.

Team of skilled DOP's with latest technology cameras and equipment.

Fine Art Direction and property management.

A team of experienced Editors for post-production.

Complete Sound design and Music department.

Professional scriptwriters.

Music promotion advisers.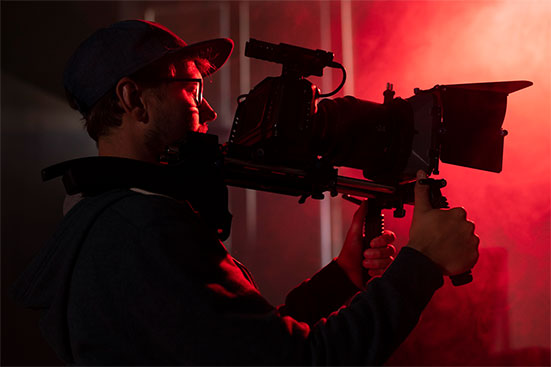 Services
we provide different types of services:
Video content production strategy

Production

Pre-production

Post-production
Specialisms
Attracting and retaining recruitment video
Plunex offers a variety of recruitment video services. If you're looking for the best candidates for your company, then videos are a very powerful tool for making an impression and engaging millennials. The videos we create are suitable for social media platforms and can be put back in. We take your ideas from conception and have a dedicated team with the domain expertise to help source, recruit, onboard and retain potential candidates as a full-service film agency. So, discover like candid videography what our recruiting video production services can help your organization achieve in the recruiting process.
Marketing video production
Video is a great tool to spread your message across a wider audience. From showcasing a product or service to telling a story, there are many ways that businesses can use video production to promote their brand. Marketing video-making has the potential to reach millions of consumers with the creative and strategic distribution. A video or product photography can increase in-sale conversions and build trust. Thus, one-time consumers can be turned into loyal customers. If anybody wants to know more about products or services then video marketing can be an impressive method to know.
Social media video production
Today, social media has become a great way to spread anything in a short period of time. If you want to make your brand associated with anything then you have to spread awareness and brand recognition, especially on social media platforms such as Facebook, YouTube, Instagram, and Linkedin. It can also be used to create more meaningful connections with customers, as well as drive conversions. Experts at Plunex can help you create appealing social media videos. We can create ad videos and content videos as per your requirements on all the above-mentioned platforms.
Business culture videos
If you want to spread your culture, values and purpose, then shape them in the way that people believe and feel about your company or brand. Plunex will help you to accomplish this through its innovative and unique content. We will help you build your culture, values, and purpose shape effectively. Videos can be your most influential tool in establishing your brand as top-of-mind. At Plunex, we have a skilled team that has enough experience in a variety of media sectors that is very remarkable and imaginative and is skilled at effectively promoting business culture.
Podcast production
Podcasting is a new way to deliver content to your audience. It's cost-effective, accessible, and engaging. From writing scripts to recording audio and mixing them, there are many steps that go into producing high-quality podcasts. Here at Plunex, you can get all these services. We are known to produce precise podcasts that assist you to deliver the exact message to listeners. We can be a video creator and shooting agency, however, we agree that the role of podcasting in the city's parameters will help you to fulfil your goals.
Charity video production
Plunex also offers premium video production services for charities to help get your message across. As a full-carrier organization, we'll take your concept from idea to social cut-down, and concentrate on fundraising movies and emotive storytelling that opens hearts and wallets. Fundraising videos are an influential way to spread your message in less time. Check out how we helped Guardian Gym proportion its tale and fundraise toward its outreach application that helps susceptible teens with confidence-boosting and health training.
Nowadays, innovative videos with good content are proving to be of great advantage to filmmakers. Plunex can assist you in producing creative videos. They are an experienced filmmaking studio and have worked all across India. They present all types of filmmaking and video-making production with Charity video production, Podcast recording and production, Business culture videos, Social media video production, Marketing video production, and Attracting and retaining recruitment videos with effects-driven cinematography.
Plunex studio provides all its services in many cities of India like Hyderabad, Chennai, Ghaziabad, Gurgaon, Faridabad, Bangalore, Tirupati, Noida, Greater Noida, Gwalior, Jhansi, Mathura, Aligarh, Vadodara, daman, Orissa, Bhubaneswar, etc. We are professional, award-winning, friendly, passionate, and the best-looking people!