Make your podcast audio content sound more interesting and professional to your audiences with our quality audio recording and production services at Plunex!
Looking for professionals to help you with your podcast audio creation, editing, and management? At Plunex Studio, we deliver best-in-industry services using state-of-the-art technology, unrivaled knowledge, and years of skills. Our professional podcast audio recording, production, and post-production services offered at Plunex Studio in Dehradun are designed to make your podcast content sound better and thus, keep your audiences actively engaged. Having the right team of professionals, sound engineers, and managers to assist you to set the objective, podcast title, and even the script of the podcast by their writer team at recording sessions, help you make a professional podcast that leaves an impact on the audience. Have your next podcast audio-recorded and mastered by our team of professional sound engineers at Plunex Studio, one of Dehradun's best recording studios. Book your audio recording session for your podcast or audiobook with us today!
You can reach us on our phone [+91 8006777253 | +91 8006777254] and e-mail [contact@plunex.in], or chat with us on our social media channels.
Hire Audio Professionals at Plunex for Your Podcast
Hiring audio professionals at Plunex Studio in Dehradun helps to work with new talents with fresh topics as well as audio. This also provides our clients the benefit of working with our creative and skilled team. We stand up to the expectation of our clients by delivering our excellent premium services in a timely manner. Our focus is to create high-quality audio recordings for our clients that are sympathetic to all styles of podcast content. No matter what subject your podcast may be based on, Plunex provides you affordable, value for money recording and production services where you can focus on creating great content for your podcast in a totally comfortable environment. Our professionals involve in post-production podcasts where they do edit, mix, master, and sound design so that bring your podcast to life in the best quality, after the completion of your project with us, you will definitely leave with a superb quality recording of your podcast to be streamed online to countless audiences.
We specialise in providing the best-in-industry services with regard to podcast audio recording and production for our clients with the following:
Podcast Audio Recording

Recording for Audiobooks

Intro & Outro Music Piece

Audio Music Editing
Audio Music Mastering

Production & Post-Production

Helpful Tips & Consultation

Proficient & Friendly Team

Budget-Friendly Prices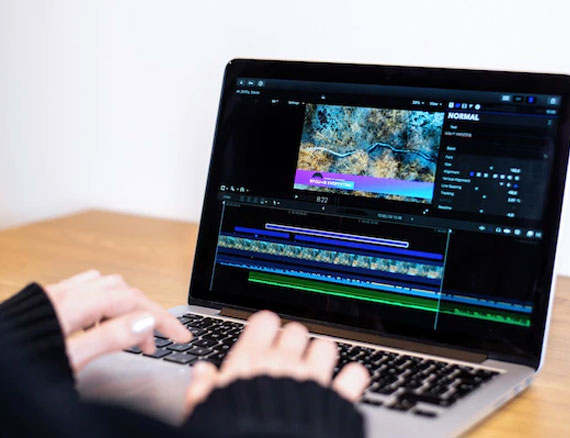 At Plunex, our team comprise highly skilled sound engineers that believe processing creative audio is a very critical aspect in the field of art and entertainment, and wherever audio/video is needed. Our team of professionals are very experienced and they are very creative people to work with. They always keep their minds focused and put their creativity at work. Our audio engineers have a greater impact on the sound and the cost of your podcast recordings and production than any other variable. So, if you're looking for a professional sound engineer with the most experience to work on the type of project for your podcast you will be recording, Plunex is definitely your one-stop destination. Our studio provides the best equipment to produce rich and accurate audio that are as good as the sound engineers put in their effort and skills to make your podcast sound pleasant to the ears.
Why Plunex Studio?
We focus on providing our clients with excellent services for both audio and visual mediums. Our team help you to reach at your goal by delivering effective podcast to the audience. They firstly help you to defining your audience and choosing he format with your strength like if you are good storey teller then you will become a storey teller and if your strength is asking question then you are suitable for taking interviews. Within a short period of time, we have grown as one of the best audio recording studios in Dehradun. Plunex Productions is a reliable service provider catering to Audio, Video and Photography. In addition, we also render a wide range of services for all kinds of public and private events, celebrations, advertisements, e-commerce, live shows, artist management, for-hire experts availability, and so on. We are a well-known partnership firm which incorporated in the year 2016 and provides reliable and well-managed services across the nation and in a timely manner. Over the past five years, we have created numerous podcasting recordings services with the different topics for the artist who are wholeheartedly appreciated our work of post production which help the artist to hit the track with our mixing and editing. We have a latest technology equipment which is boon for the newcomers who want to make their carrier in podcasting with the help four skill professionals who possesses the know how of these technicality
OUR PROJECTS
We have worked with numerous clients and are proud to form long-term trust with our invaluable clients throughout India and beyond. Check out a few of our projects for podcast audio recording and production below.
OUR SERVICES
PODCAST AUDIO RECORDING
At our Plunex Studio, you may record your podcast audio for any topic, and you'll have access to a team of professionals to assist you throughout the process. Our skilled and experienced team, who have worked previously as podcasting recognized artists, will handle your podcast audio for finalization. We deliver crisp studio-quality sound to your podcast audio. We can assist you with selecting podcast equipment, designing cover art, submitting to podcast directories, consulting on show ideas, and more. It's all there!
AUDIOBOOK RECORDING
In the digital era, Audiobook is the latest trend which helps in phonemic awareness and as well as for kids' comprehension skills. At Plunex, we also specialize in recording and fine-tuning audio for all your audiobooks. Record your audiobook or podcast episode and have a perfectly edited and ready-to-go podcast and audiobook episode to deliver to your audience. We also help to find voice artists for narration and make every effort to ensure your audiobook recording is polished to the highest standard before its published to your audiences.
BACKGROUND MUSIC & EFFECTS
Add some background music and/or effects to your podcast audio or audiobook recordings to create an engaging ambiance for your listeners. Plunex integrates forward-thinking digital and analog technologies for the best combination of efficiency and quality. Drawing from a range of software, sounds, outboard gear, and monitoring systems, we take your podcast audio recording even further.
AUDIO EDITING/RETOUCHING
Plan the whole pre-production and post-production of your podcast with our professional podcast mixing team for retouching. Reduce background and room noise, balance dynamics and tone for each audio recording, and organize all of your audio files. Leave the distractions on the cutting room floor. Cut out long pauses, filler words, false starts, background sounds, and anything else that may be a distraction for your listeners.
AUDIO PRODUCTION
Nowadays internet is the main source of information and podcasting is the medium for regulating the information or the views of the podcaster. It may be on different topics. The quality of the best podcast is to hook the listeners to stick around for the clearest listening experience. Level each of your tracks, optimize to digital streaming specifications, tag with metadata, and bring it all together in one master podcast file. Plunex recording studio is equipped with every essential instrument to make out the best possible combination of voice with music. Our studio is a well-integrated recording studio set up for sound recording and dubbing purposes and comprises the best recording engineer, music arranger, remixer, and mentor. Plunex provides superb studio facilities and recording software and also offers an array of online services such as vocal tuning, mixing, mastering, and music production.
Our Mission
We aim to promote, encourage, and boost the authentic skills in artists and individuals alike. Plunex Studio helps these artists and individuals to showcase their skills as well as the extraordinary talents that such individuals want to show to other people around them.
Our Vision
We see in a way that both our present and future generations will come to know, be inspired, and transform better via means of the legacy, art, and unprecedented cultural and social effects that Plunex brings out to all.
Podcast Audio Recording & Production Services Bookings and Charges
To start projects and schedule your audio recording sessions and production of your podcast at our Plunex Studio, our service bookings and their fees are listed below.
Contact Us
If you have any queries or need help with audio recording for your podcast project, simply give us a call at [+91 8006777253 | +91 8006777254] or e-mail us your enquiries, requests, etc., at [contact@plunex.in]. You may also contact us on our social media channels so we can help you better.