Express Your Persona with a Professional Photo Portfolio…
If you just started your career in modeling, you need an amazing portfolio to kickstart your career. Your portfolio represents your looks and potential in front of the camera. You must have a collection of excellent photographs of yourself, it helps you to make the first impression on the company or agency. But for jaw-dropping photographs, you need to have a professional photographer who captures all your amazing features and gives you a premium-quality image. Plunex provides one of the best portfolio services in Dehradun, uttarakhand. We provide support and guidance to models and actors to get them good work. With our 9+ years of experience, we provide the best results for our precious models. You can trust our professionals to assist you and your modeling portfolio. 
Book your professional portfolio shoot today! Contact us at [+91 8006777253 | +91 8006777254], e-mail [contact@plunex.in] or on our social media pages.
Your Portfolio Studio for Those Special Photos
We possess all the technical knowledge of the camera with the experienced team and therefore, we want to help our clients create special photos for whatever reason or occasion that they deem fit within an affordable price.
With our in-house professional portfolio studio, facilities, equipment, photography services, and a team of creative photographers, we help our clients achieve the best-looking portraits, full-size pictures, etc. From hair and makeup to wardrobe styling, we will make sure that you look your best. We are flexible with the location you choose to photoshoot whether it is indoor or outdoor, we have our arrangements for the equipment for any location within India. Whether you're applying for a career in modeling, art and entertainment, digital platforms, or require a bridal photoshoot for your wedding, etc., at Plunex Studio, we can help you take the opportunity that's waiting for you out there!
We are a proficient team catering to our clients with only the best photoshoot services that are easily affordable.
Best Portfolio Photographers

Premium Quality Portraits

And several more portfolio photography for all your needs
Let us know your thoughts so we can get started immediately. Call us right away!
Why Plunex Portfolio Studio?
Plunex Studio is India's premier photography agency with over 9+ years of experience in this field. Specializing in amazing portfolio shoots, we have a team of photographers, fashion stylists, makeup artists, and others, who have full knowledge about all types of shoots. We try our best to create quality photographs, that help models and actors to take a step forward to achieve their dreams. We have covered maternity photography, professional portfolio, standard portfolio, infants and children photography, couples sessions, and family sessions. We designed customized plans for customers as per their specific expectations. We make a comfortable work environment for aspiring models on the different aspects of the portfolio shoot like poses, styling, makeup, and many more. 
Plunex is the best professional photography service provider in Dehradun Uttarakhand, We also render photography and videography services for model portfolios in the fashion industry, weddings, birthdays, anniversaries, parties, e-commerce products/brands, corporate events & social events, and more. we aspire to those models and actors who have just started their careers in modeling. We capture the best of you and provide you with the best quality photographs that help you in the interview. we also offer you additional benefits, such as the following:
Fashion Portraits

Glamour Portraits

High-resolution Images

Posing Tips

Online Marketing Tips

Professional comp cards for self-promotion

Beautiful well-designed album on archival paper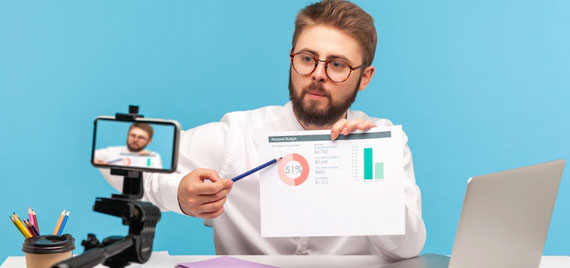 Plunex offers an all-inclusive service for your portfolio, including make-up artists, hairstylists, fashion photographers, fashion stylists, talent managers, and high-end retouching. Also, our in-house model agency database allows clients to browse model portfolios, and shortlist and choose their preferred model(s). When shooting with Plunex professionals, you'll create stunning quality model portfolio photographs. We will call you and have a chat over the phone for your photoshoot session. We understand the importance of first impressions and will work with you to ensure that your portfolio makes the right impact. We can help you to showcase your skills and achievements in the best possible way, and ensure that your portfolio stands out from the crowd. Our photographers have so much experience and they keep their eyes on a single detailing and also advise you about the correct pose and right expressions if you are a new and emerging model so that you look your absolute best! A few types of portfolios that we provide are mentioned below. Please have a look.
In short, we want to extend our scope in art and entertainment, professional photography, videography, film making, audio recording, pre-production and post-production, artist management, live show organizing, offering services at events, and so forth.
PHOTOGRAPHY STUDIO
Plunex Studio provides the best professional photography studio with the in-house facilities needed for all your indoor photoshoot sessions. We have a team of highly skilled and experienced photographers who offer a complete range of photography services such as wedding photography, portrait photography, e-commerce photography, etc. Our studio is equipped with the latest technology and modern equipment to ensure that we produce the highest-quality images possible. Also, the in-depth knowledge of the use of technology by our team of professional photographers is simply unmatched.
PORTFOLIO PHOTO EDITING
Our team comprises creative and talented photo editors, They have technical knowledge the collaborating skills so that they match the photo's mood with the vision of the photoshoot and give your portfolio photos a professional retouch making them look exceptionally captivating. Plunex offers a wide range of photo editing services to help you perfect your photos. We can remove blemishes, smooth out wrinkles, whiten teeth, and even change hair color. Whether you want to enhance your natural beauty or create a completely new look, our team of skilled editors will work with you to achieve your vision. We also offer advanced editing services for those who want to take their photos to the next level. Our experts can add special effects, retouch images, and even remove objects from photos.
OUTFITS & CLOTHINGS
During the shooting time, we may on more than one choice. However, it's always a good idea to bring more outfit choices, so you can change the outfit if something isn't working. Items to bring can include hats, scarf, accessories, shoes, necklaces, boots, rings, bikinis, and dresses. We have a wide range of clothing and accessories for both men and women. And, also our collections are always up-to-date and stylish. We have a team of experienced stylists who can help you choose the perfect outfit for any occasion. Whether you need a casual look for everyday wear or something more formal for a special event, we will have something to suit your needs.
PORTFOLIO PHOTO SHOOT
Plunex Studio is a leading solution for all your portfolio photoshoots with a team of professional photographers in Dehradun as well as other cities in India. Our team of experienced professionals will make sure that your photos look great. We cater to both indoor and outdoor locations for photoshoot sessions. Our selection of outdoor locations makes a perfect blend, giving your photos authentic backdrops that are mesmerizing. We also have a team of makeup artists and hair stylists who will make sure that you look best for the photoshoot. We make a friendly environment for your shoot. 
IMAGE REFERENCES
Image references can include high-quality pictures from previous modeling assignments, editorials, runway shows, or related work. They offer an image-based representation of the model's versatility, posing skills, and appearance as a whole. Using a variety of image references can help show how adaptable the model is to various modeling-related styles, genres, or businesses. If you have any reference images of the photo shoot and want to make your all-over parameter as it is shown in the photographs, you may send them to us. We'll make you look the same as on the image on the day of the photoshoot because images can show the ideas, clothing, style of photographs, poses, locations, and lighting. It gives us a sample idea of the concept that you want in your photoshoot. 
HAIR & MAKE-UP
For your photoshoot, makeup can make a significant change in the face of models it changes the allover facial attitude accordingly. We can plan and book our qualified fashion and model make-up artists. Our make-up artists have so much work experience with famous models and celebrities. Whether you are looking for a natural look or something more glamorous, They will work with you to create a look that is both flattering and unique, using high-quality products. If you are looking for professional hair and makeup services, we also offer a variety of packages to suit all budgets, so whatever your needs, we will be able to accommodate you.
Tips for Best Portfolio Shoot Experience
If you're looking for the best photo studio in Dehradun for portfolio, Plunex Portfolio Studio is a great option. Here are some helpful tips to make your experience more memorable:
Before booking a session, it's important to schedule a consultation with the photographer. This will allow you to discuss your vision for the shoot, and ensure that the photographer is on the same page. 

During your consultation, be sure to bring along any inspirational images that you have. This will help the photographer understand your style and what kinds of shots you're hoping to achieve.

Get expert tips for make-up and hair looks. Build a mood board of ideas. 

List the types of shots you want to pose, look at the camera, create, & correct the facial expression, make a headshot, and look away from the camera.

On the day of your shoot, arrive prepared with any wardrobe changes or props that you might need. This will help the photographer capture the exact looks that you're going for.

Above all, remember to relax and have fun! The best photos are often those where subjects are natural and comfortable in front of the camera.
Plunex Studio provides all its services in various cities, such as Hyderabad, Chennai, Ghaziabad, Gurgaon, Faridabad, Bangalore, Tirupati, Noida, Greater Noida, Gwalior, Jhansi, Mathura, Aligarh, Vadodara, Daman, Orissa, Bhubaneswar, and more. At Plunex, we'd love to help both new and experienced models create new looks. We make sure we make fresh models feel at ease in front of the camera. We are professionals, award-winning, approachable, and passionate about our work.
Portfolio Photo Shoot Bookings, Packages, and Pricing
Plunex offers a variety of portfolio photoshoot bookings and packages to suit your needs and budget. Our team of professional photographers will work with you to capture the perfect portfolio shots that show off your unique style and personality. At Plunex, our portfolio photography services are offered at the best prices on the market.
Contact Plunex Portfolio Studio
Whether you're looking to update your portfolio or just starting, Plunex Portfolio Studio is the perfect place to get the photos you need to make a great impression. Contact us today to book your session!
We can be reached at [+91 8006777253 | +91 8006777254] and by e-mail [contact@plunex.in] for bookings, hiring professional photographers, or inquiries and feedback. You can also keep in touch with us through numerous social media platforms such as Facebook, Instagram, Twitter, etc.