Express Your Persona with a Professional Photo Portfolio…
Portfolio photos are a concise collection of photos that not only shows the light exposure and background but the style and attitude of your facial and body language. It helps to create a way for people to take a step forward in realizing their dreams and opportunities. Your photos say a lot about you, so why not make them more appealing? With the right tools and a team willing to dive deeper into their skills, there is no stepping back to achieving your dreams.
At Plunex Studio, we strive to deliver the industry's best-quality portfolio photoshoot services with a professional photographers at our studio in Dehradun. Our professional photography services are also rendered in various cities in India and for any occasion.
Book your portfolio photo shoot today! Contact us at [+91 8006777253 | +91 8006777254], e-mail [contact@plunex.in] or on our social media channels .
Your Portfolio Studio for Those Special Photos
We possess all the technical knowledge of the camera with the experienced team and therefore, we want to help our clients create special photos for whatever reason or occasion that they deem fit within an affordable price.
With our in-house professional portfolio studio, facilities, equipment, photography services, and a team of creative photographers, we help our clients achieve the best-looking portraits, full-size pictures, etc. We are flexible with the location you choose to photoshoot whether it is indoor or outdoor, we have our arrangements for the equipment for any location within India. Whether you're applying for a career in modeling, art and entertainment, digital platforms, or require a bridal photoshoot for your wedding, etc., at Plunex Studio, we can help you take the opportunity that's waiting for you out there!
We are a proficient team catering our clients with only the best photo shoot services that are easily affordable.
Best Portfolio Photographers

Premium Quality Portraits

And several more portfolio photography for all your needs
Let us know your thoughts so we can get started immediately. Call us right away!
Why Plunex Studio?
Plunex Studio is one of Dehradun's best professional photography studios catering to clients for more than a decade. We also render photography and videography services for model portfolios in the fashion industry, weddings, birthdays, anniversaries, parties, e-commerce products/brands, corporate events & social events, and much more.
At Plunex, our photography team has experience of 1000+ photography sessions all across India. Our photographer possesses a deep knowledge of photography with experience of clicking for reputed brands and models' portfolios who have fame in the industry. Plunex Studio has covered maternity photography, professional portfolio, standard portfolio, infants and children photography, couples session, and family sessions. We provide services for all types of events, like Mehndi, Sangeet, wedding parties, wedding receptions, couples or family sessions, birthdays, and corporate events. When you choose Plunex for photography we also offer you additional benefits, such as the following:
Fashion Portraits

Glamour Portraits

High-resolution Images

Posing Tips

Online Marketing Tips

Professional comp cards for self-promotion

Beautiful well-designed album on archival paper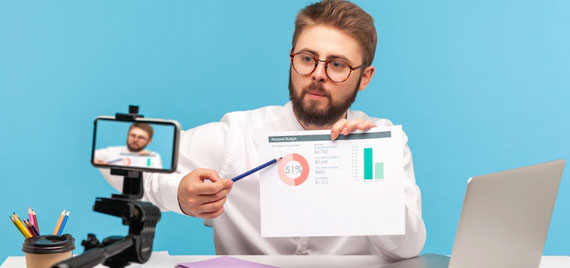 Plunex offers an all-inclusive service for your portfolio, including make-up artists, hairstylists, fashion photographers, fashion stylists, talent managers, and high-end retouching. Also, our in-house model agency database allows clients to browse model portfolios, and shortlist and choose their preferred model(s). When shooting with Plunex professionals, you'll create stunning quality model portfolio photographs. For your photoshoot session, we will call you and have a chat over the phone to prepare you. Our photographers have so much experience and they keep their eyes on a single detailing and also advise you about the correct pose and right expressions if you are a new and emerging model so that you look your absolute best! A few types of portfolios that we provide are mentioned below. Please have a look.
In short, we want to extend our scope in art and entertainment, professional photography, videography, music and video recording, pre-production and post-production, artist management, live performance, offering services at events, and so forth.
PHOTOGRAPHY STUDIO
Plunex Studio provides the best photography studio with the in-house facilities needed for all your indoor photoshoot sessions. We have set up the best studio with all the new and modern technology equipment. Also, the in-depth knowledge of the use of technology by our team of professional photographers is simply unmatched.
PHOTO EDITING
Our team comprises creative and talented photo editors, they have technical knowledge with the collaborating skills so that they match the photo's mood with the vision of the photoshoot and give your portfolio photos a professional retouch and making them look exceptionally captivating. For editing, different software with operating knowledge is the main tool to enhance any photos so, we have both qualities with the licensed software.
OUTFITS & CLOTHINGS
During the shooting time, we may on more than one choice. However, it's always a good idea to bring more choices in outfits, so you can change the outfit if something isn't working. Items to bring can include hats, scarf, accessories, shoes, necklaces, boots, rings, bikini, and dress. This might help you pick clothing for your shoot if you choose a concept or get some images off the internet to inspire you.
PORTFOLIO PHOTO SHOOT
Plunex Studio is a leading solution for all your portfolio photoshoots with a team of professionals photographer in Dehradun as well as other cities in India. We cater to both indoor and outdoor locations for photoshoot sessions. Our selection of outdoor locations makes a perfect blend, giving your photos authentic backdrops which are mesmerizing.
IMAGE REFERENCES
If you have any reference images of the photoshoot and want to make your all-over parameter as it is shown in the photographs, you may send them to us. We'll make you look the same as on the image on the day of the photoshoot because images can show the ideas, clothing, style of photographs, poses, locations, and lighting. This is important as it gives us all (photographers, artists, and yourself) ideas on the concept that you may have in mind about your photoshoot.
HAIR & MAKE-UP
For your photoshoot, make can make a great change in the face of models it change the allover facial attitude accordingly. We can plan and book our qualified fashion and model make-up artist. Our make-up artists have so much working experience with famous models and celebrities. However, please let us know if you do like to book your own make-up artist.
HELPFUL TIPS
Get expert tips for make-up and hair look. Build a mood board of ideas. List the types of shots you want to pose, look at the camera, create, and correct the facial expression, head shot, look away from the camera. Plunex Studio provides all its services in various cities, such as Hyderabad, Chennai, Ghaziabad, Gurgaon, Faridabad, Bangalore, Tirupati, Noida, Greater Noida, Gwalior, Jhansi, Mathura, Aligarh, Vadodara, Daman, Orissa, Bhubaneswar, and more. At Plunex, we'd love to help both new and experienced models create new looks. In front of the camera, we know how to make even the most inexperienced model feel at ease. We are professionals, award-winning, approachable, and love making people look their very best!
Portfolio Photo Shoot Bookings, Packages, and Pricing
At Plunex, our portfolio photography services are offered at the best prices on the market.
Contact Us
We can be reached at [+91 8006777253 | +91 8006777254] and e-mail [contact@plunex.in] for bookings, hiring professional photographers, or for enquiries and feedbacks.
You can also get in touch with us through social media platforms.