Plunex Production offers photoshoot services to aspiring models who want to make their careers in the fashion and entertainment industry. Beginning your career in modeling is relatively challenging, but it could become more difficult to execute your plans if you lack a decent, or perhaps, impressive model portfolio. Fortunately, getting a first-class model portfolio shoot for yourself is relatively easier at Plunex Production, where our mission and vision are to encourage and promote talents in individuals. So, if you are talented enough with expressive facial expressions for still photography and require some boost to showcase your skills, our platform will serve you best. Our team includes professional photographers for Professional Photography that are talented and professional in what they do – take stunning photos that one simply couldn't take their eyes off it.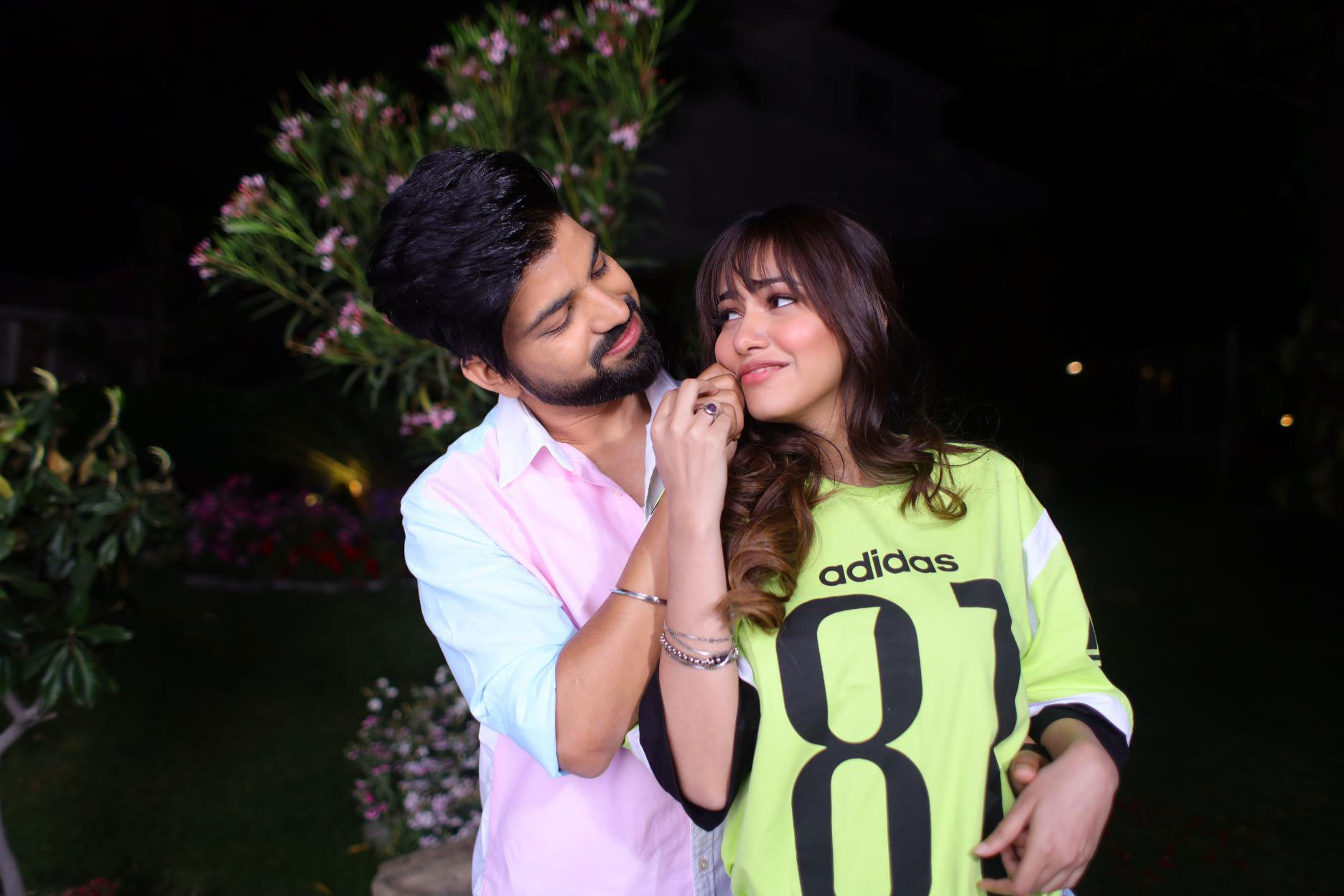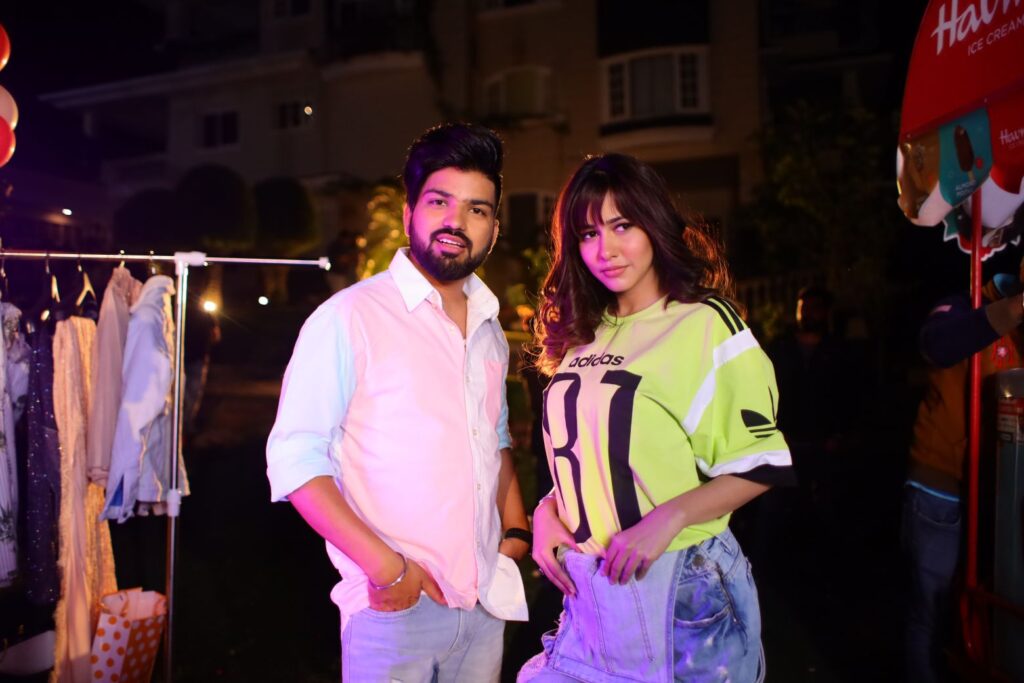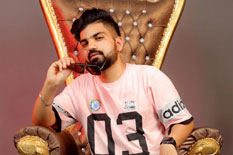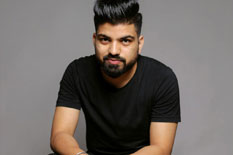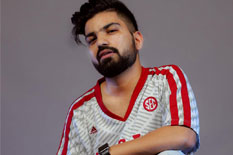 Your Modelling Portfolio is a Step Closer to Your Successful Career
o become a professional and popular model, hard work alone isn't sufficient. You will need to build an attractive and well-maintained persona to gaze upon. Model portfolio photography is a field of professional photography where having an understanding of expressions, situations, perfect angles, color exposure, aspect ratio, camera focus, and many more technical things which are not understood by ordinary people.
Thus, when you have the perfect portfolio shoot as a model, you can be certain that opportunities will knock at your door. Be it a live model for exhibitions and presentations, a fashion model, an ad model photoshoot for advertising products, print media, and so forth, the choices are plenty once you get to it. So, Suppose you're looking for some attractive, professional photos of yourself or customized portfolio photography to show off your profession/style, or thinking of starting a career in modeling. In that case, you are in the right place.
Plunex provides a platform for aspiring models to assist them with not only jaw-dropping portraits but also guide them with:
Glamour Portraits

High-resolution Images

Beautiful well-designed album on archival paper

Posing Tips

Online Marketing Tips

Professional comp cards for self-promotion

With Plunex Production by your side and prepared with all requisites, you will not have to look elsewhere. Our passionate photographers and make-up artists will assist you in creating your perfect modelling portfolio.
Why Plunex Production is Your Best Bet
Plunex Production is based in Dehradun, a city that is not only home to enchanting nature and scenic beauty but is also home to art, music, and culture that carries people closer to it. In addition to this, Plunex helps talented individuals that aspire to showcase their artistic skills in various fields, like audio, acting, modeling, photography, singing, video production, styling, make-up, and the list just goes on. In short, Plunex Production does not only offer a wide range of professional services to clients, we are creating and producing our music videos, filming short videos, and professional photography as well. From music to film-making to visual design to managing artists, we strive to make a brand name in the media and entertainment industry throughout Dehradun and in India. We work with a team of proficient and passionate members which takes us closer to our goals and help to fulfill our vision. Plunex photography team has expertise in 1000+ photography sessions all across India. Plunex Studio offered top-tier photography including maternity photography, professional portfolio, standard portfolio, infants and children photography, couples session, and family sessions. We manage all types of events Photography, like 'Mehndi Sangeet', wedding parties, birthday parties, wedding receptions, couple or family sessions, and corporate events.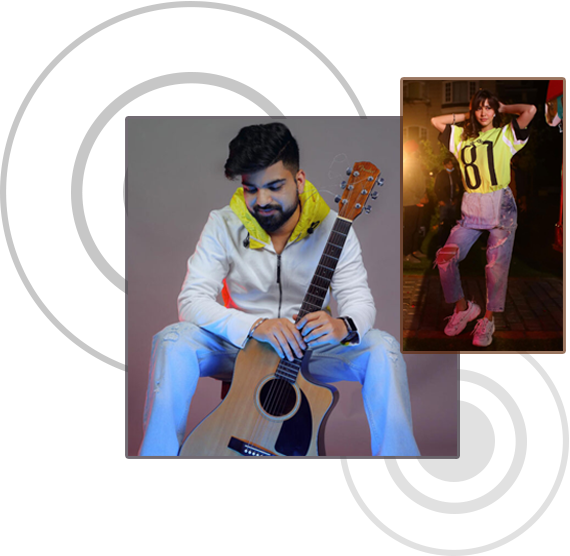 Preparing Model Photo Portfolios
When shooting with professionals at Plunex, you'll form stunning quality model portfolio photography. For your photoshoot session, we will call you and have a chat over the phone to develop your basic skilles. We will guide and show you how to pose on photo session day, in case you are unsure so that you look your absolute best!
Some types of portfolios that we offer are mentioned below. Please have a look.
Standard Portfolio
Thinking of beginning a modeling career? Perhaps you just want to take a few beautiful pictures of yourself. Maybe you are unknown to the right angles and color exposure for the modeling photographs then not need to take the stress. Our skilled expertise with technological knowledge provides professional photography with a couple of outfits, light set-ups, and poses, we have many alternatives to create pictures to showcase you at your best.
Professional Portfolio
If you are a person who is passionate about pursuing modeling or acting as a career, then you need a Professional Model portfolio. We can also help you to update your current portfolio with new looks, combining your imagination and prescient, plus our creativity and talent will reap that high-end, expert appearance you're looking for. It offers you lots of options for advertising yourself. This consultation would require a pre-session to choose the right appearance and theme for you.
Infants and Children Photography
When your children or infants are having fun, and at that time, if you're taking pictures, then it shows your children's personality brightening up during the photo session. But, young children don't have the capability or proficiency to take posing directions. When it comes to posing instruction, children are extremely literal and exaggerated. Our professional photographers are very patient and enthusiastic and wait for the right expressions of the children and infants to enhance the quality of the photos with the right exposure and natural expressions because infant snapshots are not coached, rather, they are spontaneous, unscripted, and precious moments from the heart.
Maternity Photography
Nowadays, everybody likes to capture the precious moments and especially if you have to go to become a parent of a coming child. Plunex adores nature's beauty and all the lovely things it brings to us. For the love of babies and photography, Plunex Studio explored both together and became a professional maternity, newborn, and baby photographer. The period of pregnancy is the most important time for any woman. Not only the women but all the family members are also excited. So, for those moments, we form loveable memories of your newborn baby and you. Plunex Studio specializes in Maternity photoshoots, Newborn, and Baby photoshoots.
Family Session
If you want exclusive family photo shoot sessions, then Plunex will assist you in this with professionals to shoot family photo sessions. This photoshoot will be a special and personalized experience. Plunex knows about the importance of documenting life's precious moments, especially get-together moments of family. Plunex always assists people to form a collection of images that will be cherished for a lifetime. Your family portraits will be captured over a one-day session, shot indoors and outdoors.
Couples Session
For couples who are going to marry or get engaged to their love ones. They want to capture those moments for precious & sweet memories. So, this is possible with professional couples photoshoots, we make memories last longer. Plunex can help you in making an amazing scrapbook, photo album, or wall-hanging pictures of your time together. For years to come, the photos you like most you can send or share with your friends and family and even with your children in the future. We also undertake pre-wedding photoshoots for couples.
Create Your Portfolio The Way You Like It
Plunex loves helping both experienced models and new models create their new looks. In front of the camera, we know how to make even the most inexperienced model feel at ease. We are professionals, award-winning, and approachable. We love to make people look they're very best!
Image References
Photos can show ideas, clothing, facial expressions, style of photographs, poses, location, and lighting. This is important as it gives us all (photographers, artists, and yourself) ideas on the concept you may have in mind about your photoshoot. If you have any reference images of how you would like your hair and make-up to look, then send us the sample pictures. Will make you the same way as on the image on the day of your photoshoot.
Apparels
During our shooting time, we also focus on doing at least 4 outfits. It's always a great idea to bring more options in outfits. This helps in matching the outfit for better exposure and color combination with the background if something isn't working. Items to be brought can include hats, scarfs, accessories, shoes, necklaces, boots, rings, bikinis, and dresses. This might assist you to pick clothing for your shoot if you choose a concept or get some images off the internet to inspire you.
Hair & Make-up
For your photoshoot, you can plan and book our skilled and experienced fashion and model photoshoot make-up artist for better results. They will assist you to make your looks as it is you wish to look. And, if you have no idea of the look test and what style and look suits your personality then they will guide you with their experience. However, please let us know if you do like to book your make-up artist and stylist.
Helpful Tips
There is a list of the types of shots you want to pose, posing in front of the camera, creating a headshot, looking away from the camera, and so on. When you choose Plunex for photography, we also offer additional benefits to you, which help your model portfolio. Plunex Studio feeds all its services in several cities, such as Dehradun and all of north & south India.
Model Portfolio Packages and Pricing
Plunex provides an all-inclusive service for your model portfolio, including make-up artists, hair stylists, fashion photographers, fashion stylists, talent managers, high-end retouching, and our in-house model photoshoot agency database which allows our clients to browse model portfolios, shortlist and choose their selected model.
Our model portfolio photography packages are offered to suit the needs of all our clients, at reasonable costs. Plus, we also provide wide choices like a one-stop shop that would make our clients feel a lot more relaxed and satisfied when availing of our best-in-the-industry services.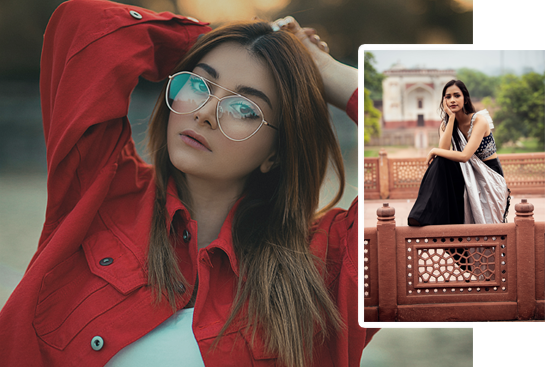 Time Allotment for Photo Shoot (Photo Shoot Sessions)

Photographers & Make-up Artists for Hire

Model Make-up & Styling

Professional Model Photography

Photo Retouching

Portfolio Book

Compact Photo Cards

Photo Prints

Additional Options Available
Let us know your requisites so we can cater to you in a better way.
Getting in Touch With Us
If you're looking to form an awesome model portfolio for your modeling career, you can get in touch with us right away.
We'll assist you in preparing exactly the portfolio photoshoot you would have wanted and that which helps to get begun with your dream profession.
Also, feel free to speak with us or e-mail us at contact@plunex.in if you have any queries and requests, or even give your feedback and suggestions. We would love to hear from you.